August 5-2021 – Emini Dow Jones (YM)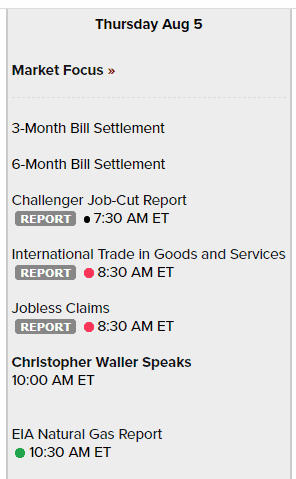 I love Dow Jones with his long moves and personality. My new setup allows me to see more distance between the dots, to avoid "noise" between them.
I trade at 8:30 for the opening bell for the New York session, and some times I like to open a position before the opening bell. Only with this instrument I do that.
Today the news has already happened, I am 1 hour late, so I open my first trade. I saw my first stamp time signal at 8:25 and decide to enter long.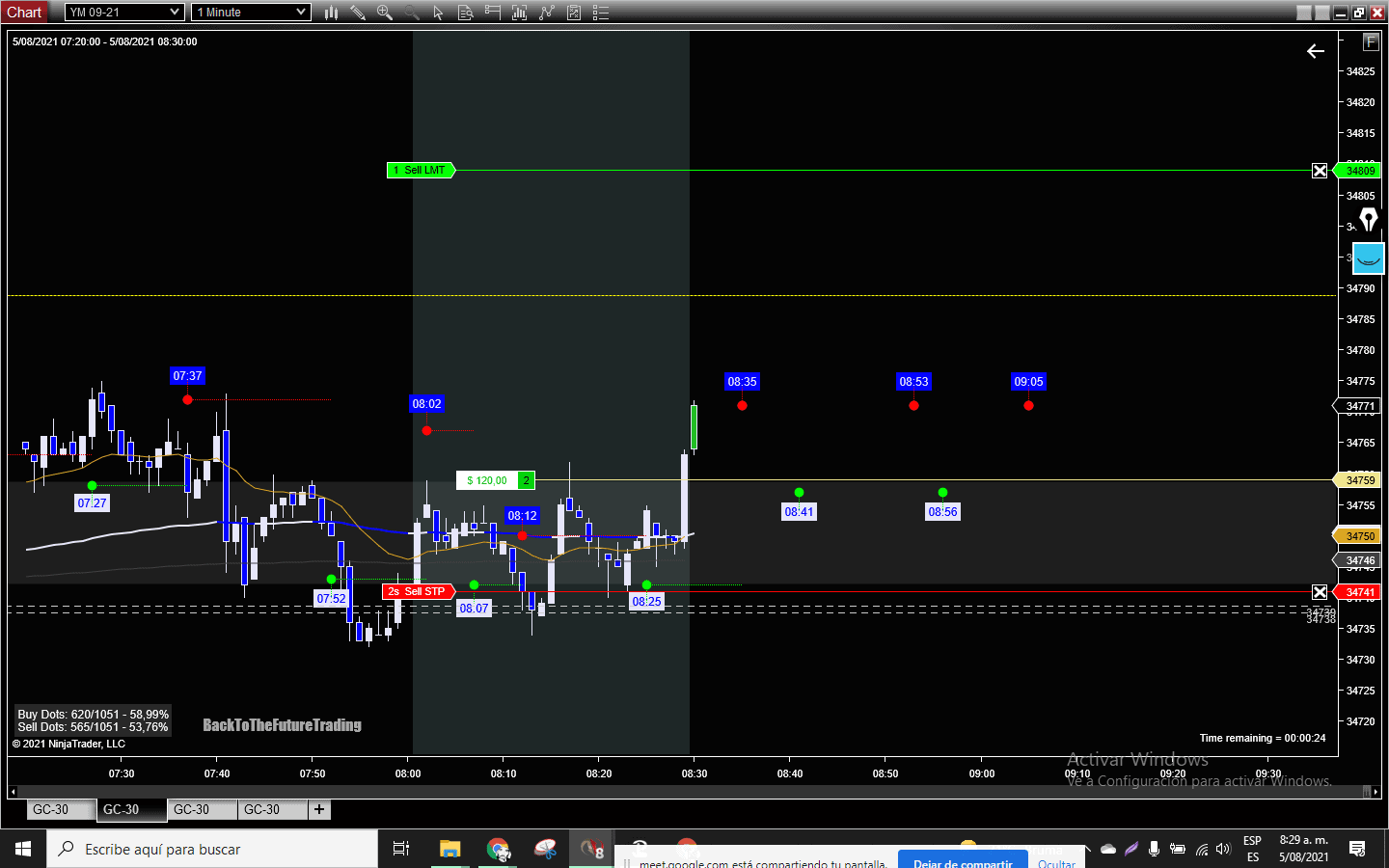 I cover my first contract, and the second contract stops me out at the break even point. I decided to open a second trade after i get stop out, fast and cover the new first new contract, when I saw this big candle. At that moment both contracts are at the break even point. I let the second one runs and close it at 8:35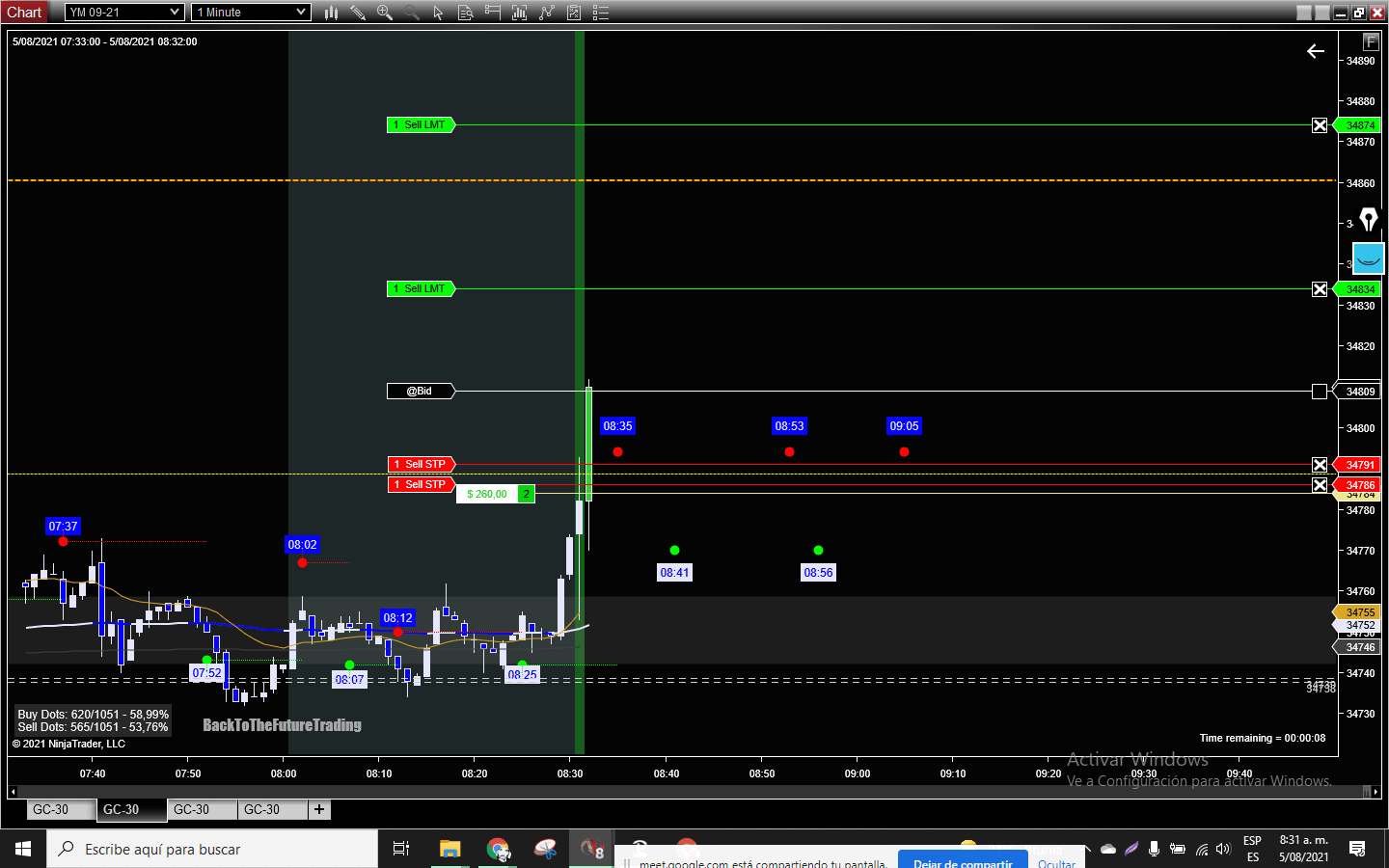 I change to a new chart, I alternate between them in one i have a swing of 8 and in the other a swing of 15, thats why you see different time stamps between the images. And le the trade ends at 8:43
Now I wait until 8:54. I open my trird trade, with 2 contracts and close it at 9:06 the first one.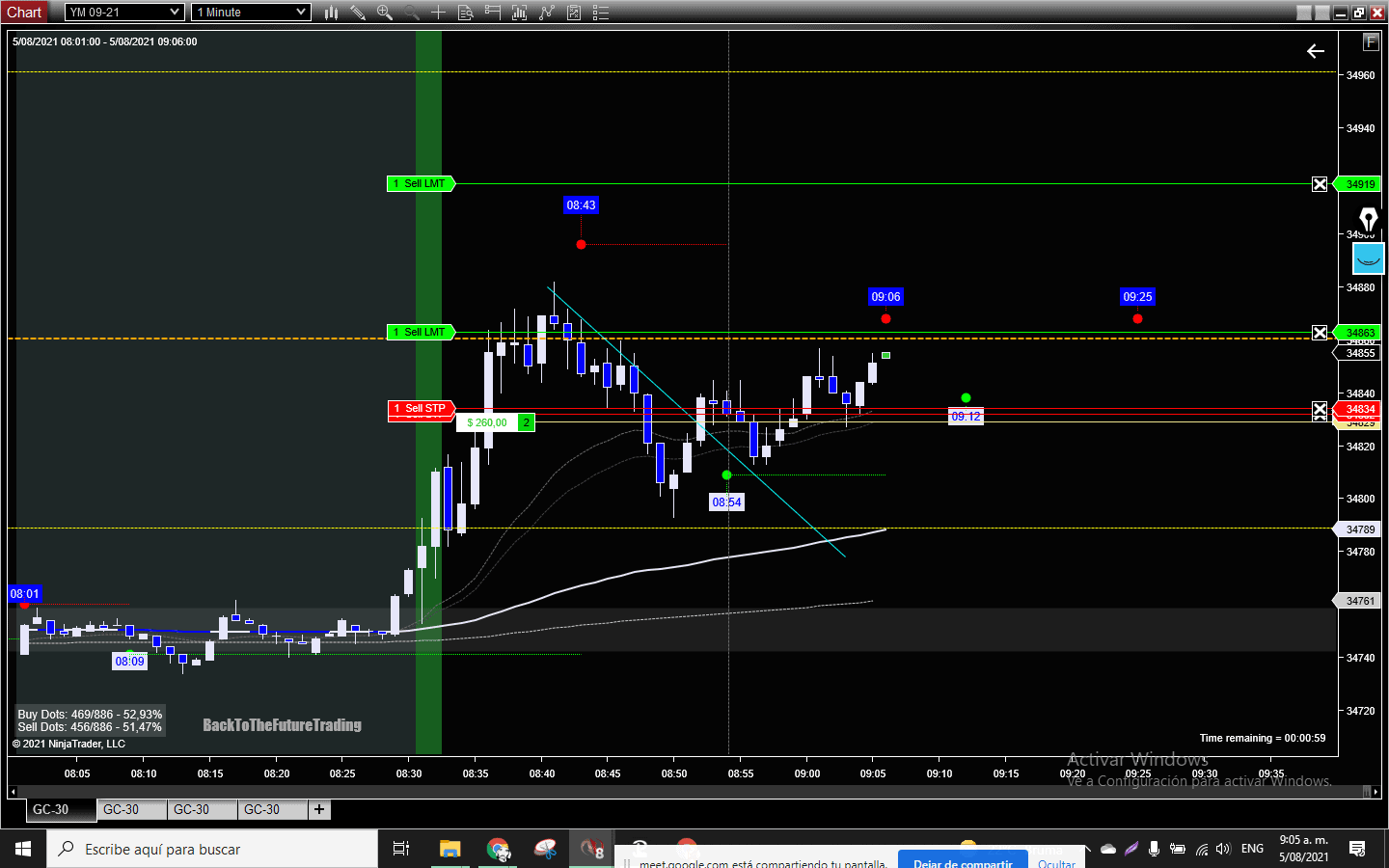 When the candle closes at that time stamp y move my stop loss under the candle and the next candle stops me out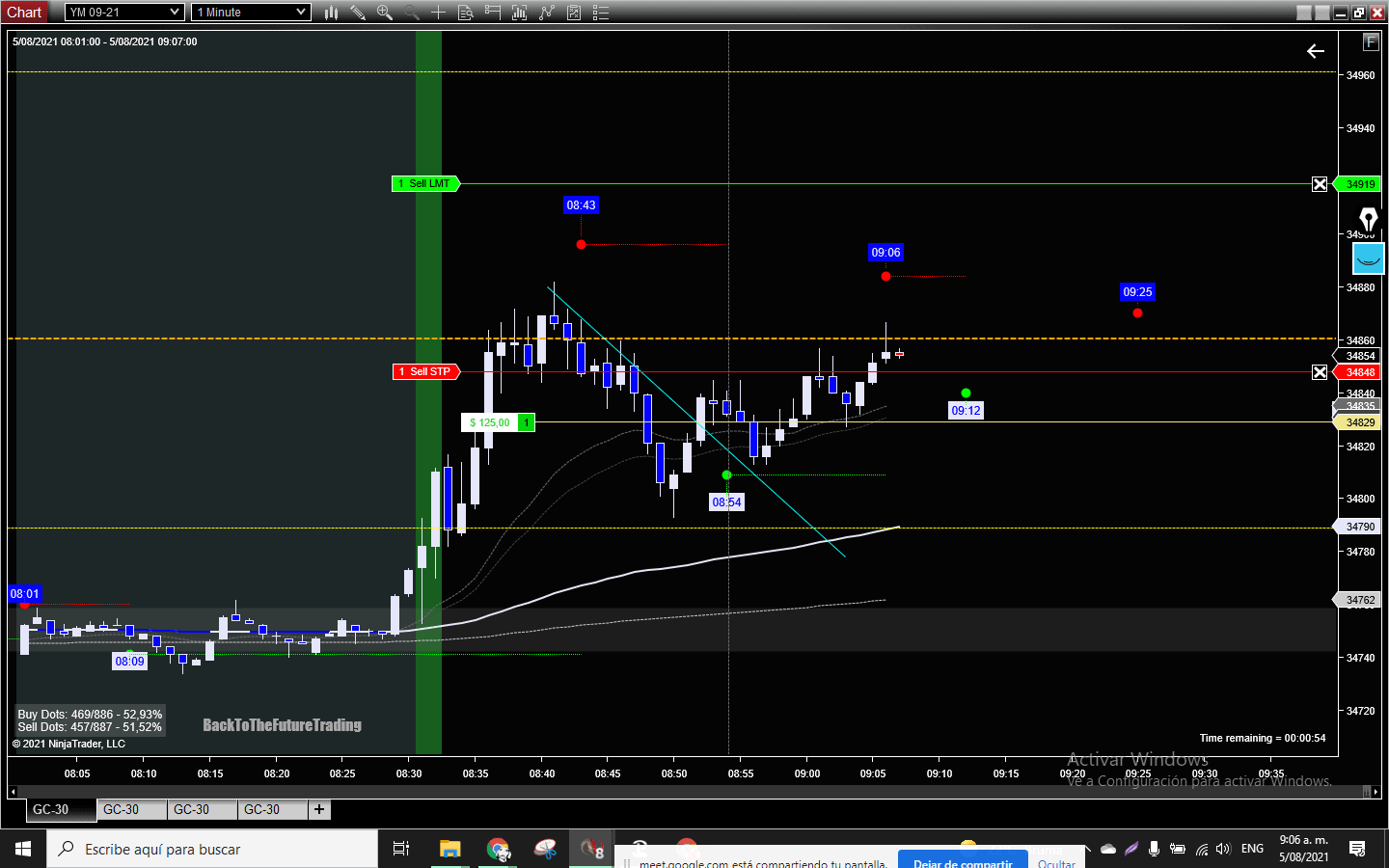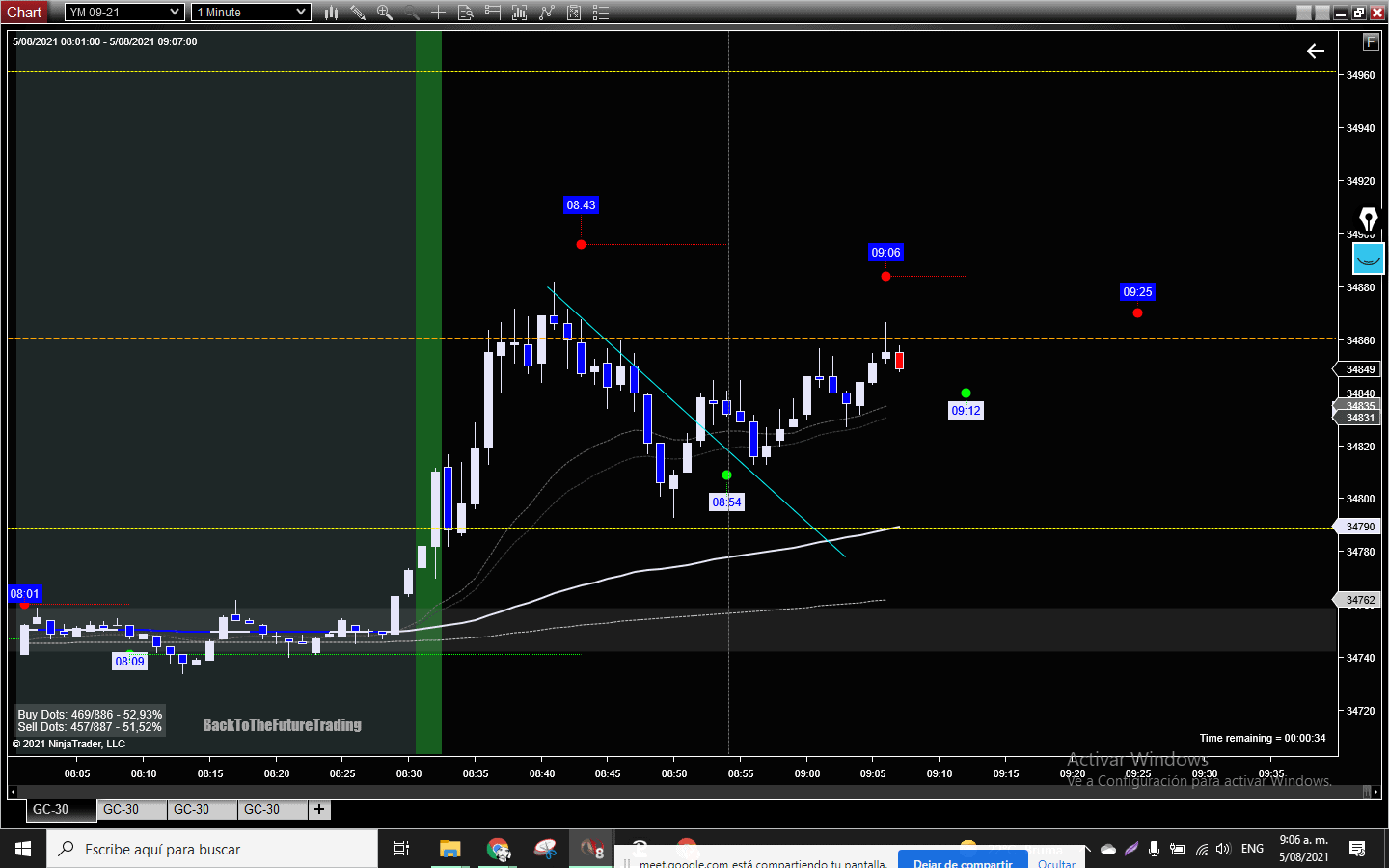 This day I made with the Dow Jones 98 Ticks @ $5 = $490 usd in 35 minutes of time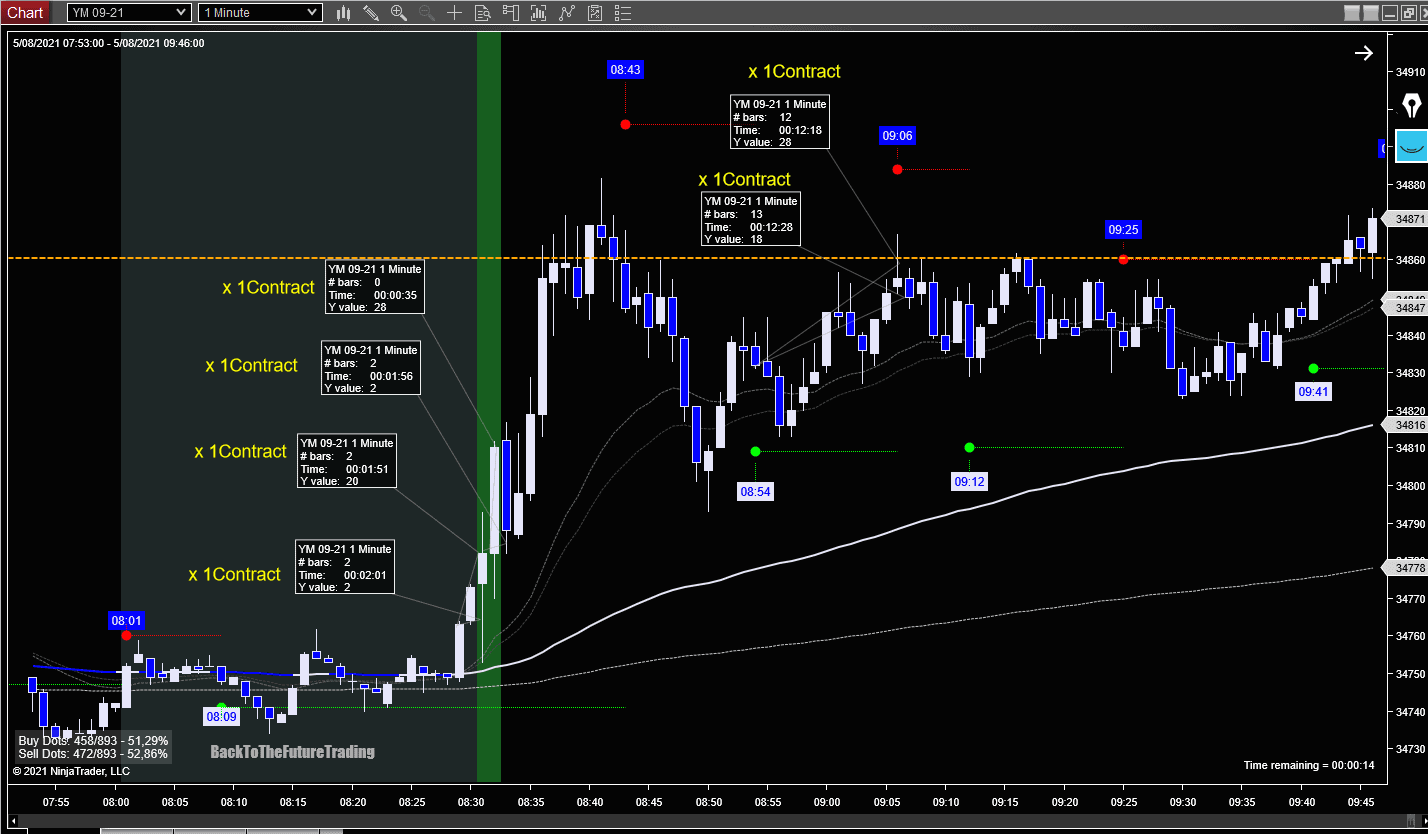 Juan Fernando Vega
Mechanical Engineer
Bogota-Colombia
Spanish - Support