Advanced Predictive Time Trading
FREE DEMO - Advanced predictive trade times lead the way to trading success.
my review may be a little bias as I met…
my review may be a little bias as I met one of the owners before buying the product, we established a friendship before I ever approached him about his product, not once in our time together had he ever tried "selling" me on the idea of trading the stock market, or buying his product and becoming a customer, I have now been a customer for 3 months now and I am completely blown away with the tools that we have at our disposal, the weekly training we do together and the open and honest discussions about how to be successful. I still have so much to learn but this system and tools makes the learning curve of trading much easier
Fantastic software for trading
Fantastic software for trading, I've been trading for several years, got lots of software I'll give you for free that is sitting on my shelves, however, this is as good as it gets, there is so much to say about WARP that if you are an experienced trader you would recognize in a couple of days of having, the signals are like nothing I've seen before, not to mention the people that work there, they are top notch folks. Glad I found them.
BTTF software and trade rooms
Michael, I really like the structure of the room, but have trouble keeping up with your trading, thus I am going slow. I am trading CL with the 3 minute FORCE chart paired with the 1 min PVT. Working great, hit double goal (100 ticks) this morning on 1 trade before room opened! I am looking at adding the Voyager tuned 5 min NQ next. I have the 30 range PVT giving me signals at the time of the FORCE chart signals. Took 120 NQ points this morning on 5 trades, in SIM. I am trading this with micro's and looking for big targets, and fewer trades. These trades were off of your charts, since I do not have my NQ Voyager chart set up. Thanks, Mark As a side note for anyone reading this, please recognize that I have owned BTTF software for a few years. There is a lot to learn, but Michael and Ron are always very helpful. Get the software, learn the process, you will not be sorry!
Today I could not believe (well, actually I could) when I saw the undeniable precision of the time signals created days in advance by the Time Warp indicator! Michael and Ron are absolute geniuses!!!
I could wax lyrical about BTTF trading so I'll make it brief and save you a lot of time. Like most traders I was in search of trading nirvana, in and out of rooms that never worked and buying endless gold mine software, or so they said. I tell you, BTTF trading is as close to nirvana as you'll ever get when it comes to trading software. Trading friends, your search ends here.
Predictive mining signals based on
highly accurate data mining and
advanced Gann techniques for
traders of any experience level in
futures, forex, equities, and options.
*By signing up for our demo you agree to receive emails from Back To The Future Trading. (ie. newsletters, representatives.) Your information is confidential and will not be shared. Check you inbox for a confirmation after signup.
LATEST POSTS FROM TRADING INSIGHTS
MOVE PAST THE LAGGING TECHNICAL
ANALYSIS OF THE 80'S AND 90'S
Instantly scan the historical data of any instrument to identify recurring behavioral times and movement directions to identify upcoming high probability trade times.


Use the signals as stand alone trade entries, or pair them with your existing system to help filter and identify which entries are mature and have the best chance of evolving.


Reduce trade frequency, tighten stops—and let winners run as you track institutions who rig markets to trap traders.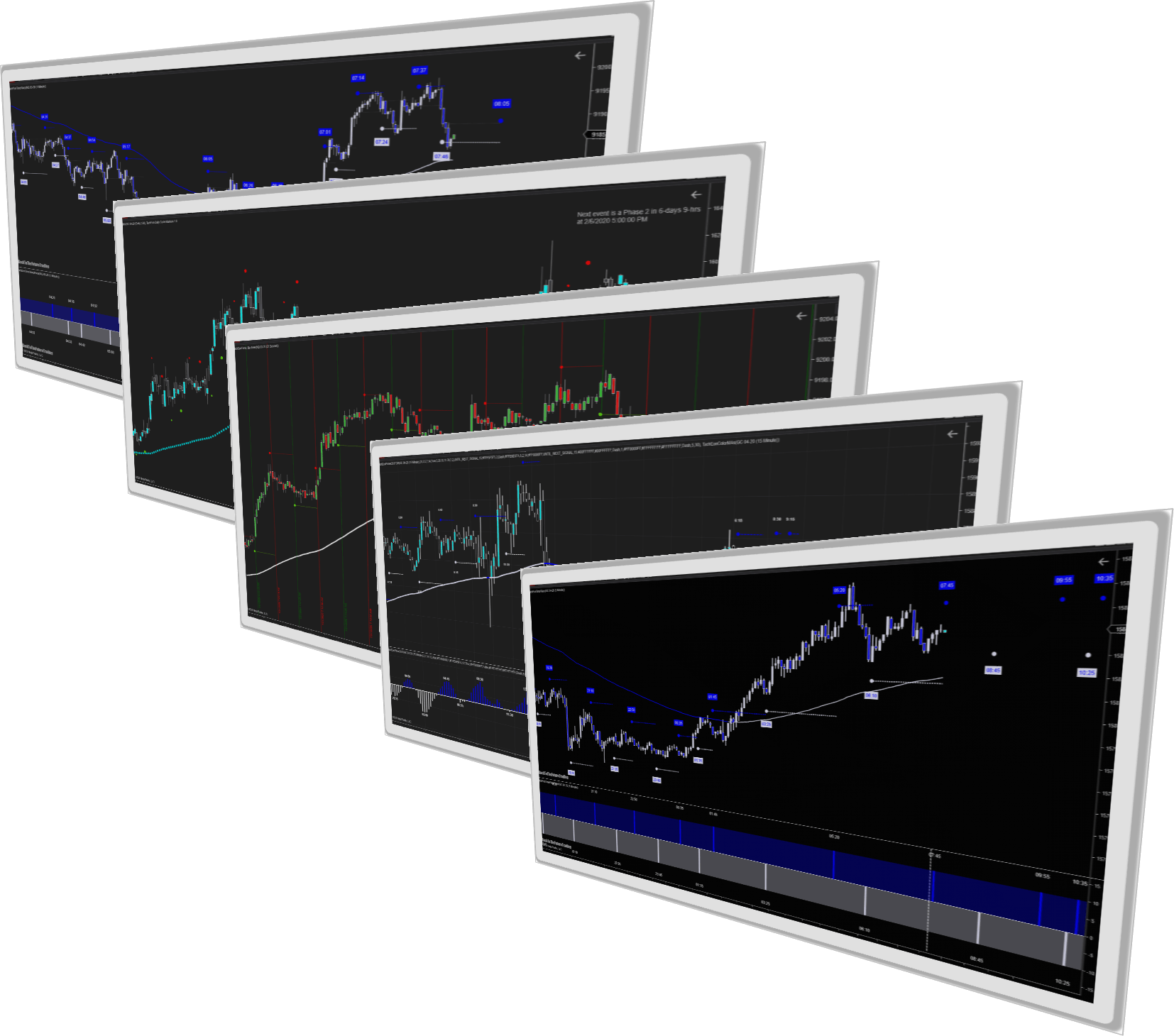 It's time to change from
LAGGING to LEADING trade tools