July 28-2021 – E-mini Nasdaq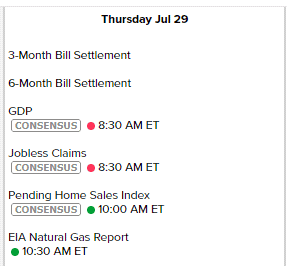 Today I continue with my Nasdaq setup trading at 8:30 opening bell for the New York session. For today we have GDP, Jobless claims and Pending Home Sales index
The Warp signals are using the secondary time value, where I put my 3 minute chart signals "over" the 1 minute chart of the same instrument. In that way I have more space between the signals. I'm using this setup since last week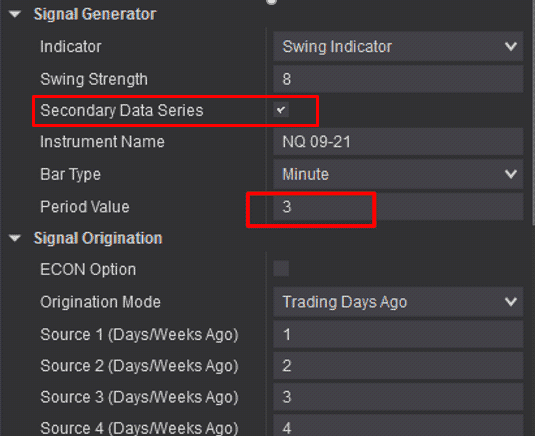 I open my first trade at 8:33, before the candle closes the 120 EMA with 3 contracts. This is a risky trade cause the candle still alive and don't cross the 120 EMA, I'm aware of that.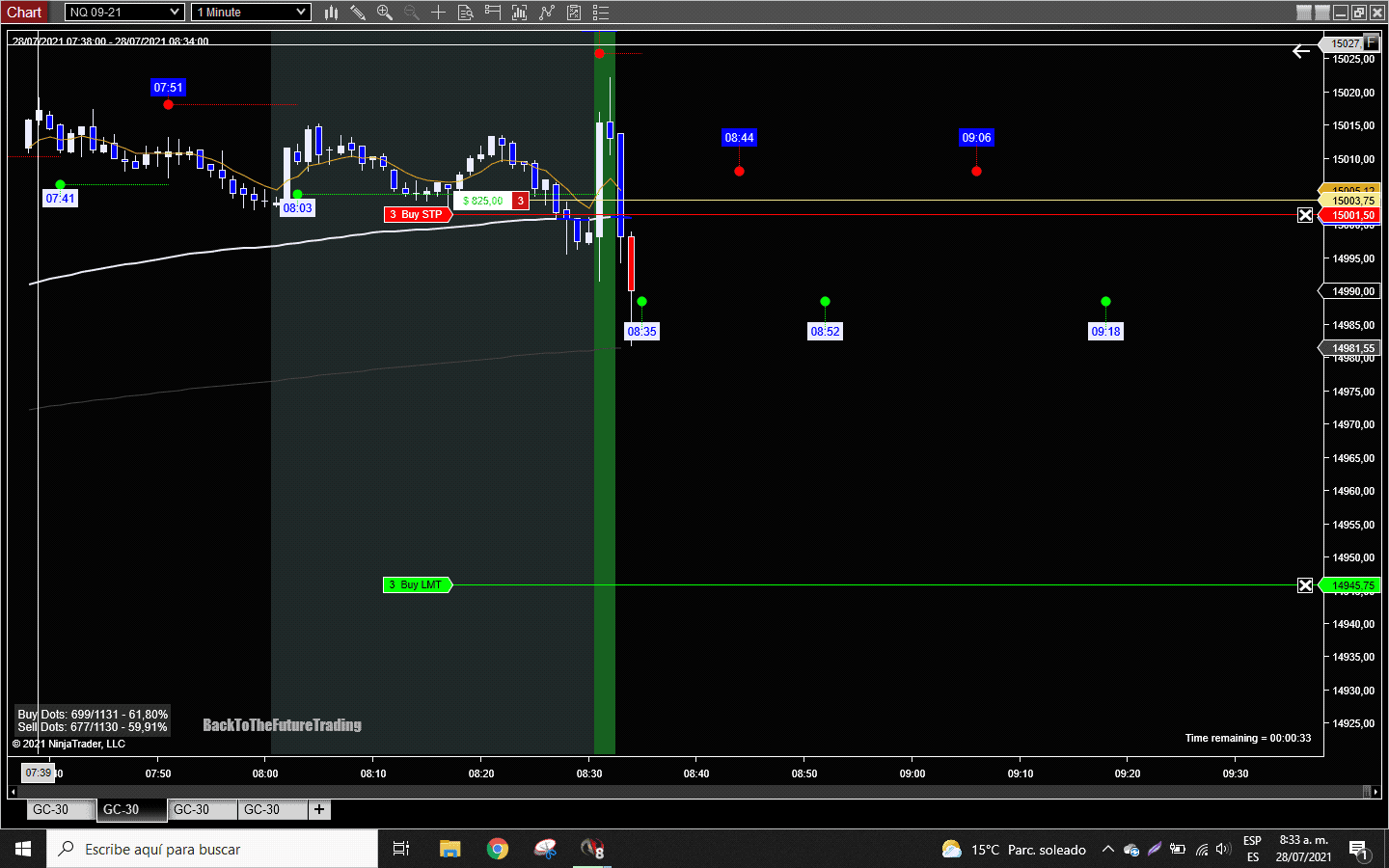 I want to close at least 2 contracts at 8:35. When the price closes at that time, I like to trailing my stop loss candle by candle. As a risky trade by my early entry I move my stop loss at point of break even. The time of 8:35 expires so I use the green line defined by the dot as my objective for my first two contracts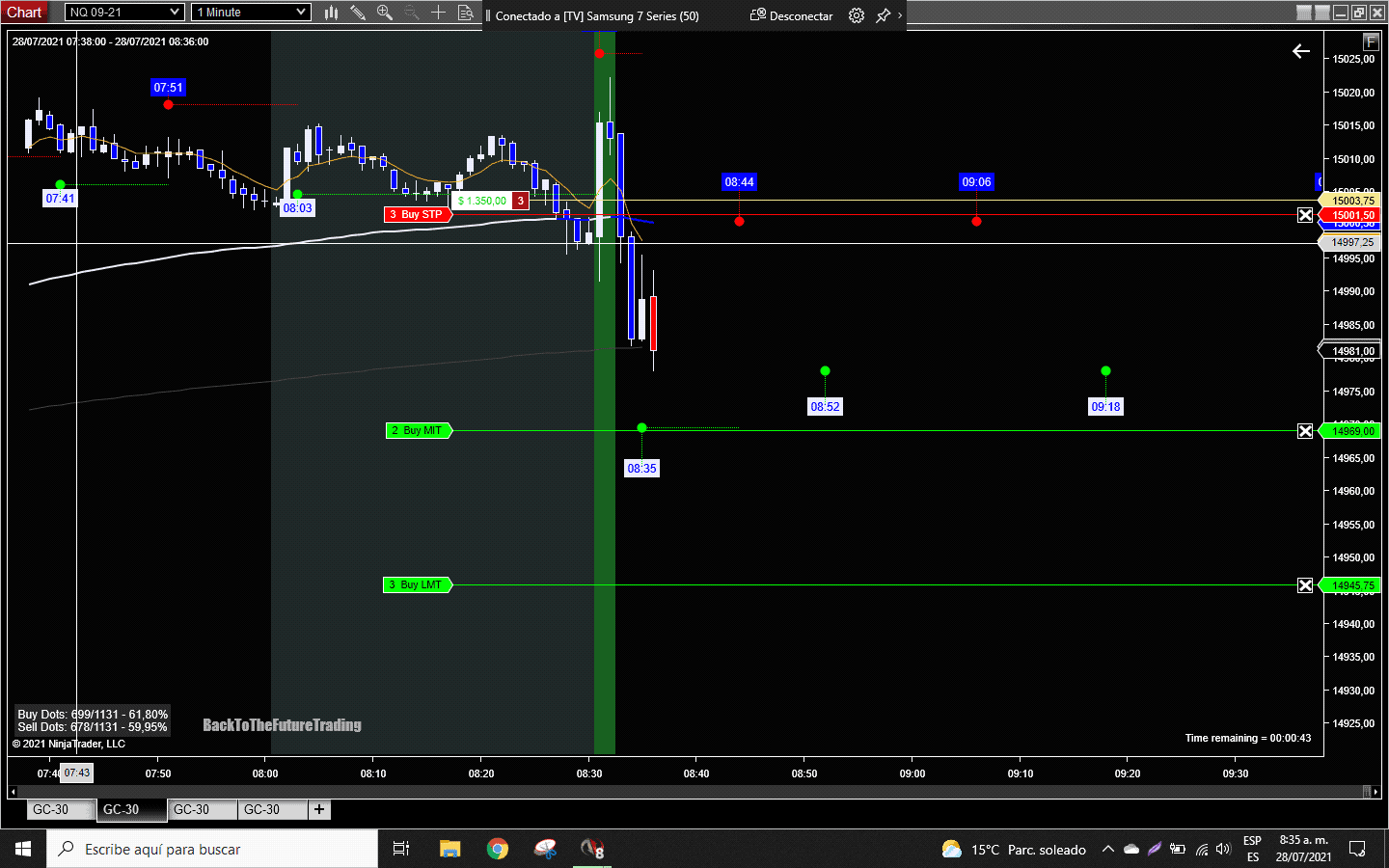 The move reaches my objective and cover more than my daily goal ($500 usd) fast.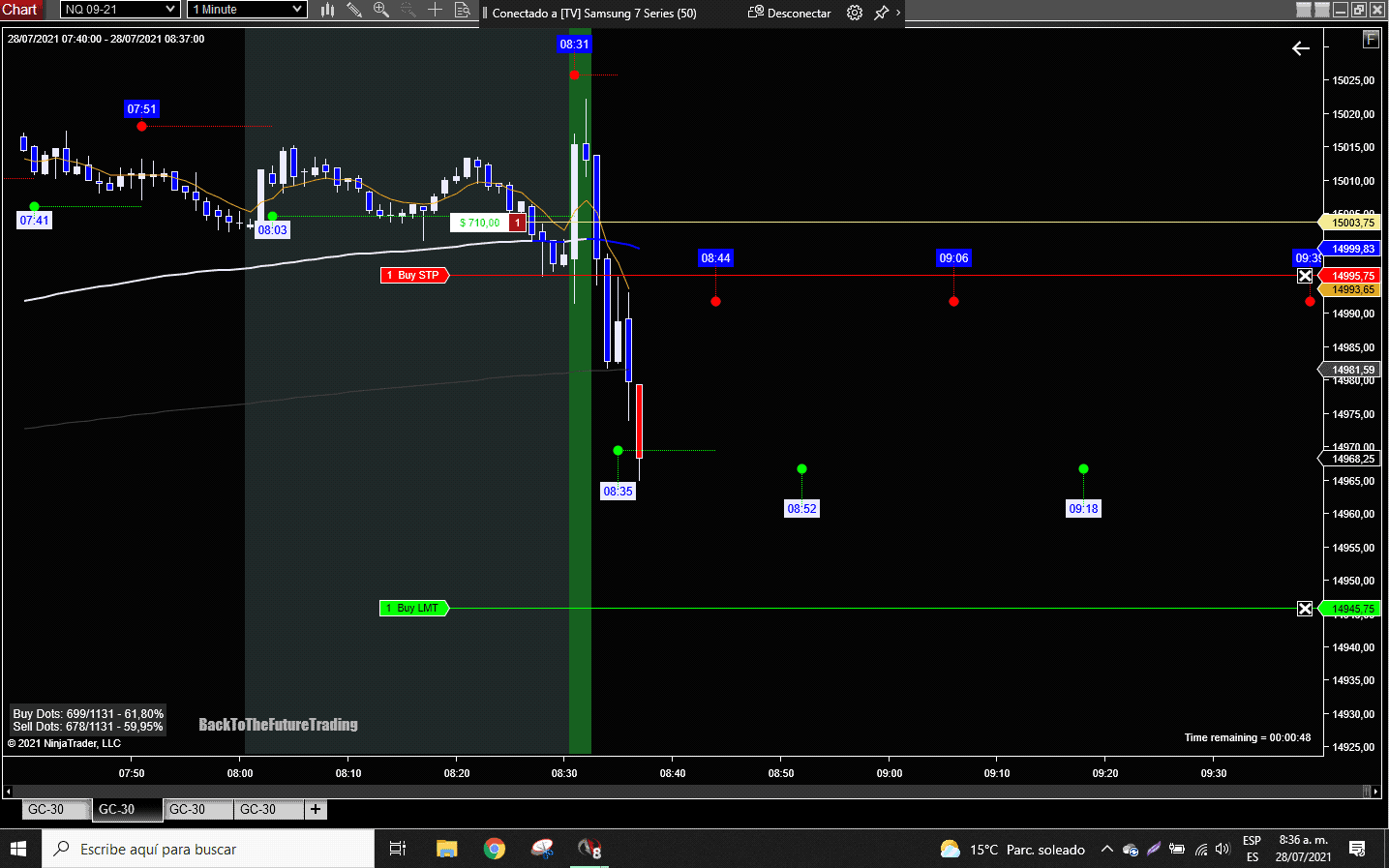 What i do when I see a big candle like this is move the stop loss at the green line and wait until next time stamp at 8:44. So candle by candle stops me out, or i reach the time stamp objective.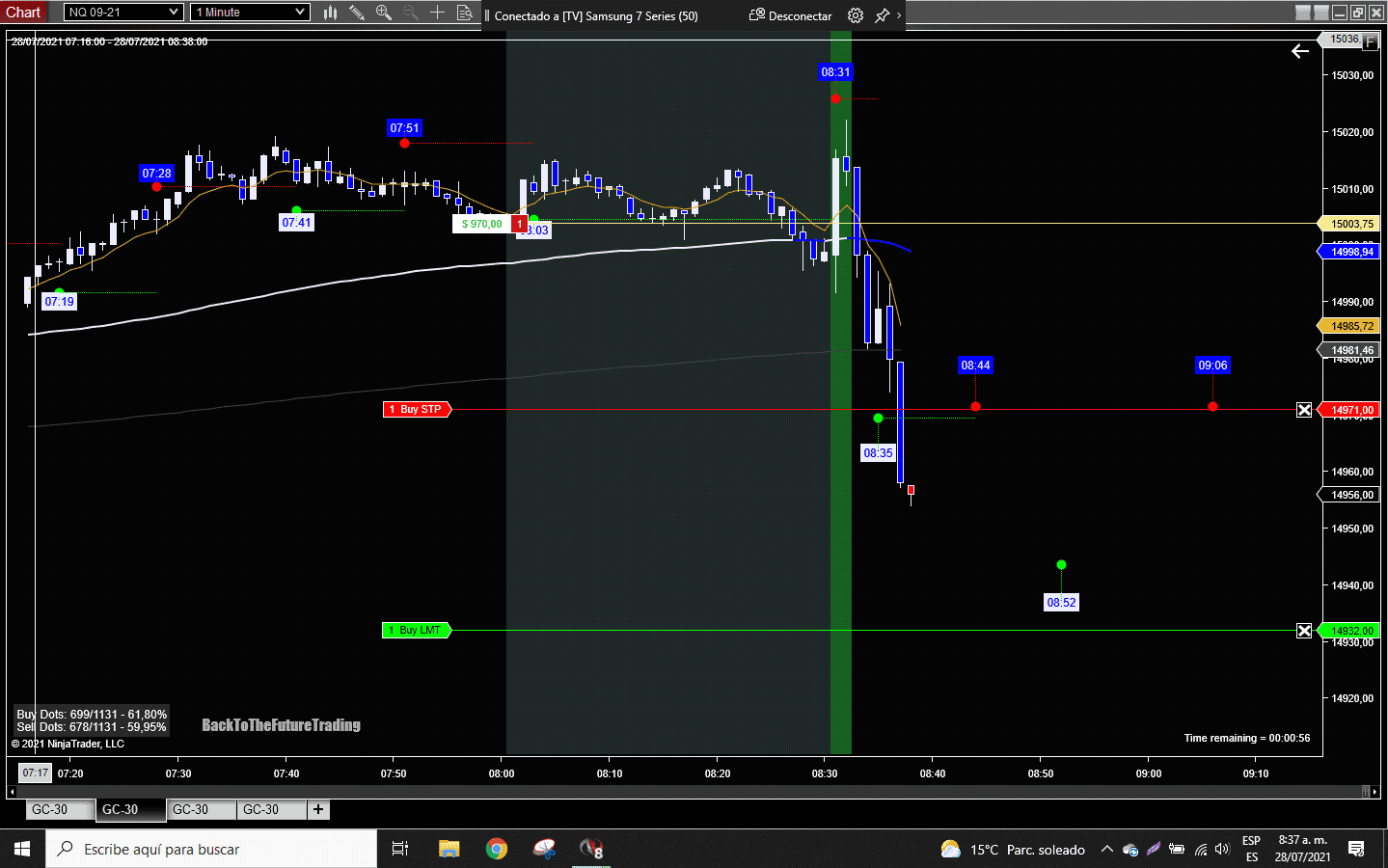 Then I just trail my stop as I explain before.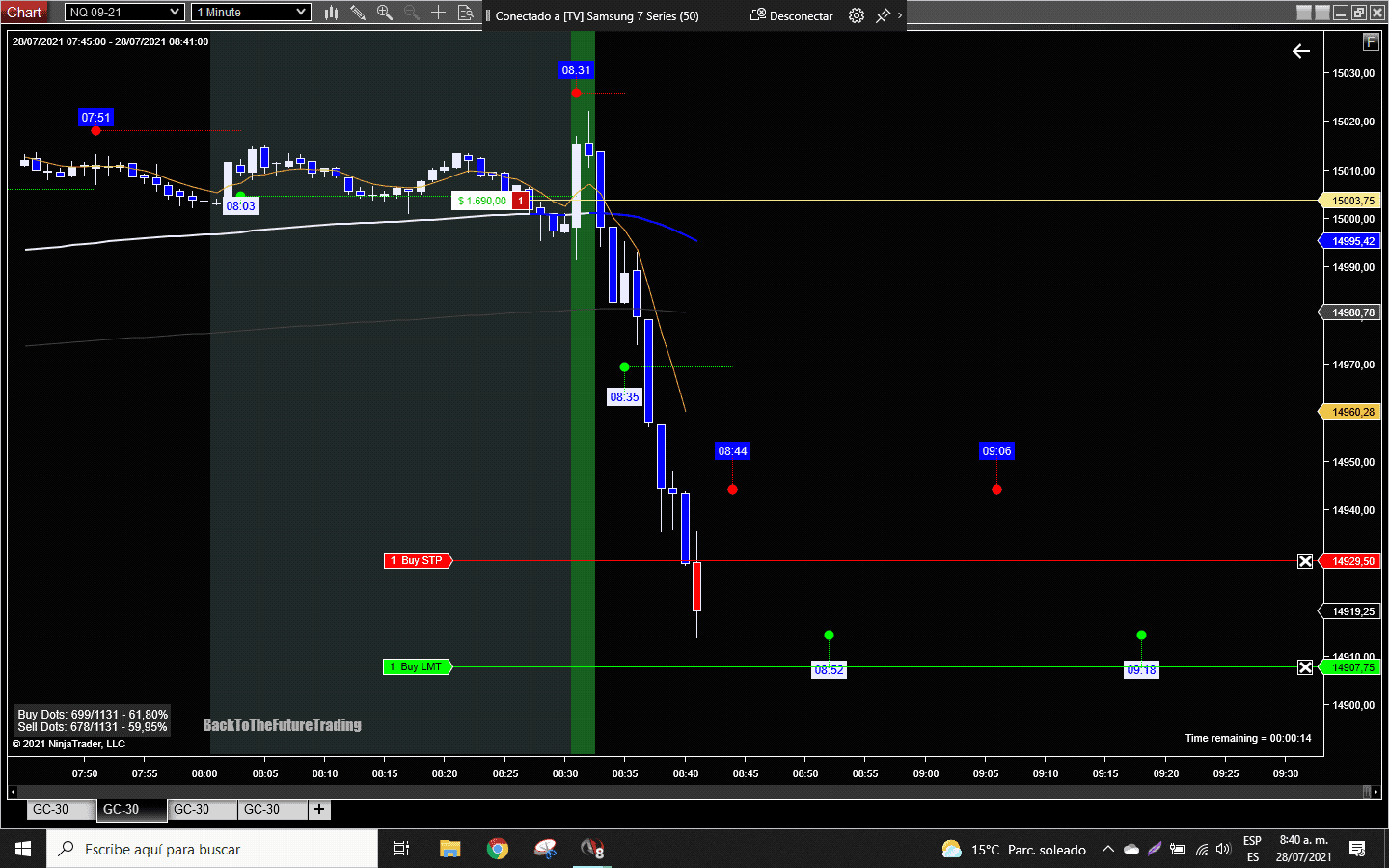 I cover my last contract with the big move and end my day happy.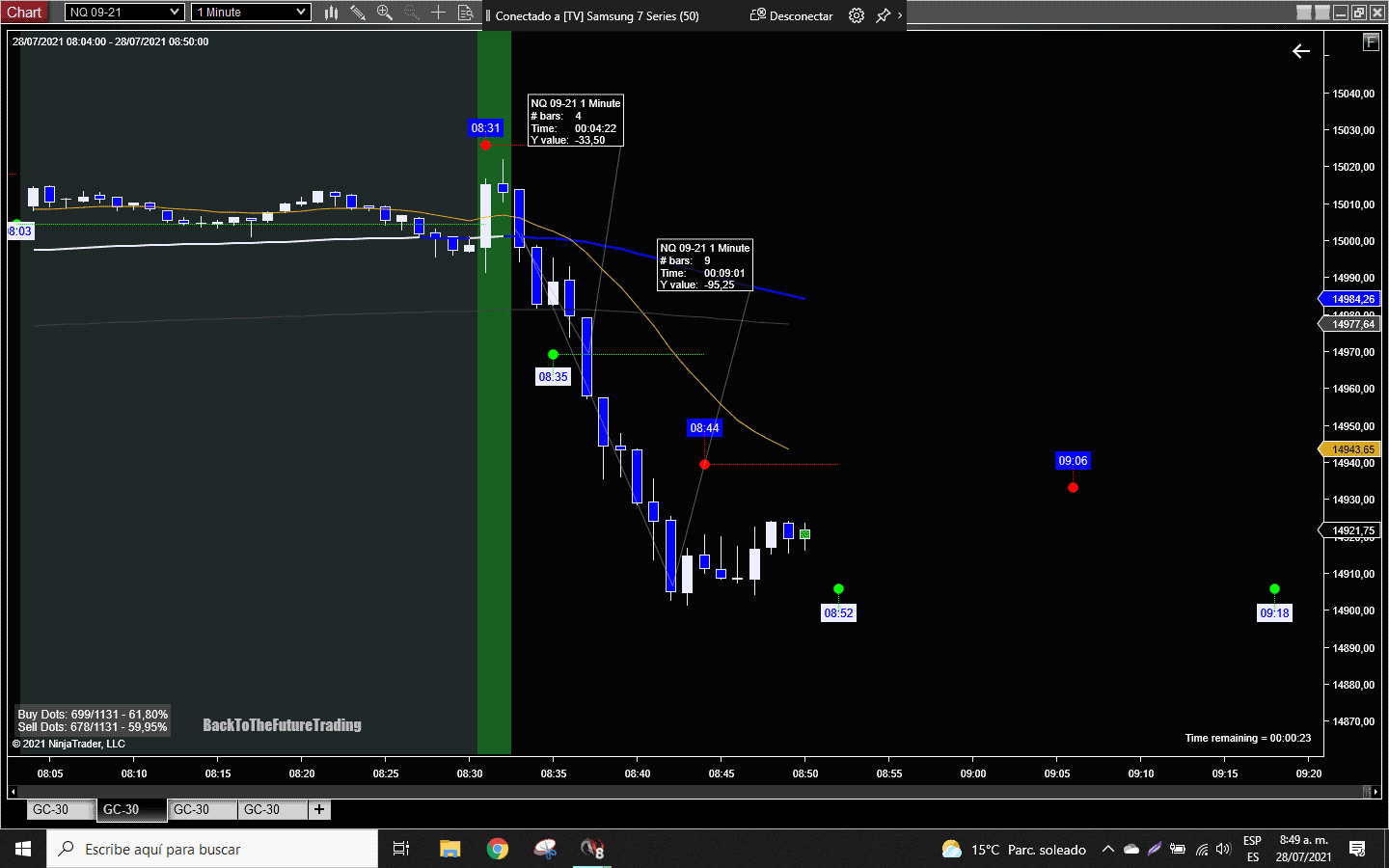 33.5 Ticks x $20 x 2 contracts: $1.340
95.25 Ticks x $20 x 1 contract: $1.905
Total for the day $3.245
I'm very happy, the wild animal of Nasdaq controlled by Predictive signals, its a cute kitten.
Juan Fernando Vega
Mechanical Engineer
Bogota-Colombia
Spanish - Support