Emini ES – Range at Opening Bell

As a user of Time Warp Software, I always expected that my timestamp signals for my daily trade sessions are organized and give me great moves, specially at the beginning of the opening bell market.
The most difficult types of markets that you can find are the range markets, because you will have a sequence of inverted patterns, or the markets does not move so far as you wish or see past days, or you must avoid some entries. Understand the patterns and the technique of the predictive Warp Software could help you to save the day.
In the chart I have a selling pressure signal at 8:59 but the candle closes in the 120 EMA. The time stamp defines his red dot line (Based on the ATR of the moment), and when I see a big blue candle closing below the 120 EMA, I open the Trade.
I make the mistake to leave my first profit target below the green ATR line of the 8:45 time stamp. I must put it above. That cost me that for just 1 Tick I can not grab or close my first 2 contracts and must wait almost 25 minutes. Let see.
Because the price pullback now I have to:
Close all positions at 9:16, that could have minimum loss
Leave the stop loss at the actual position and try to reach the last low at my left
Wait until 9:24 timestamp closed candle, wait that the line green appears, and see if a "punchure" of that level could occur.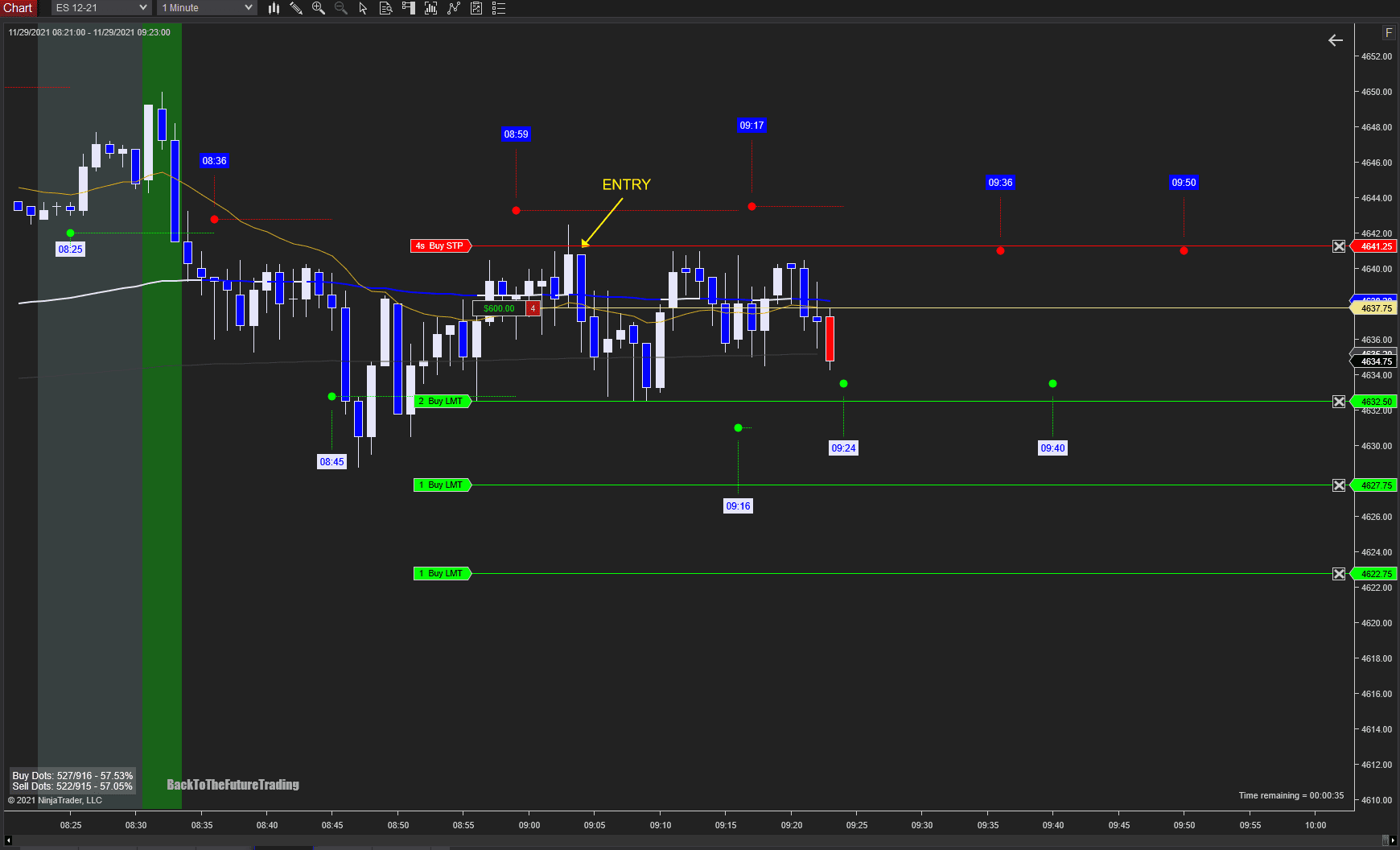 I wait for the third option but:
The 9:24 timestamp was a buy pattern. I did not take it cause the candles in 30 minutes of trading never crossed the last highs levels
And I have and open trade already
I cover my first 2 contracts after 25 minutes waiting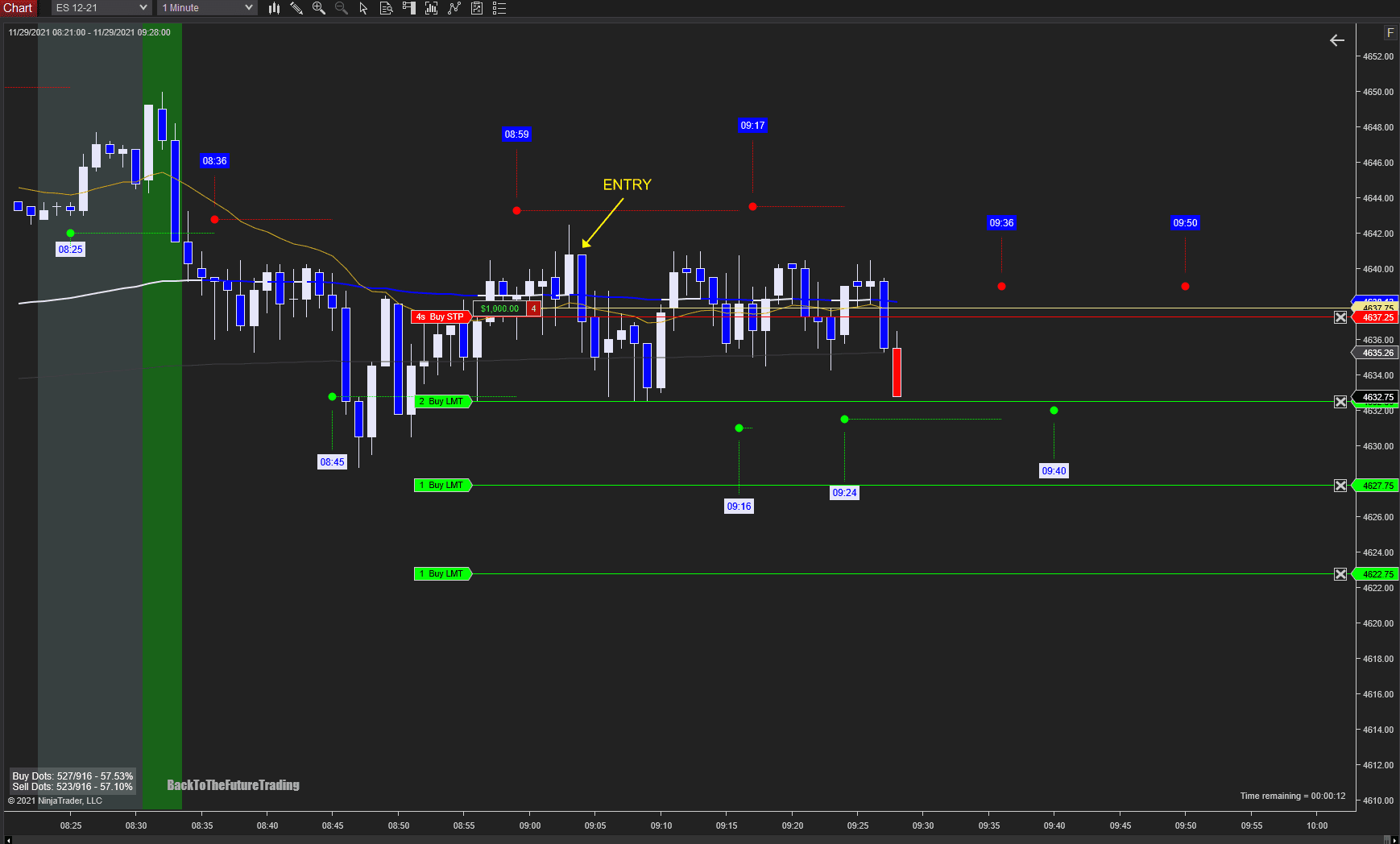 I let the price run and tight my stop level when cross the 9:24 level
Then I cover the third contract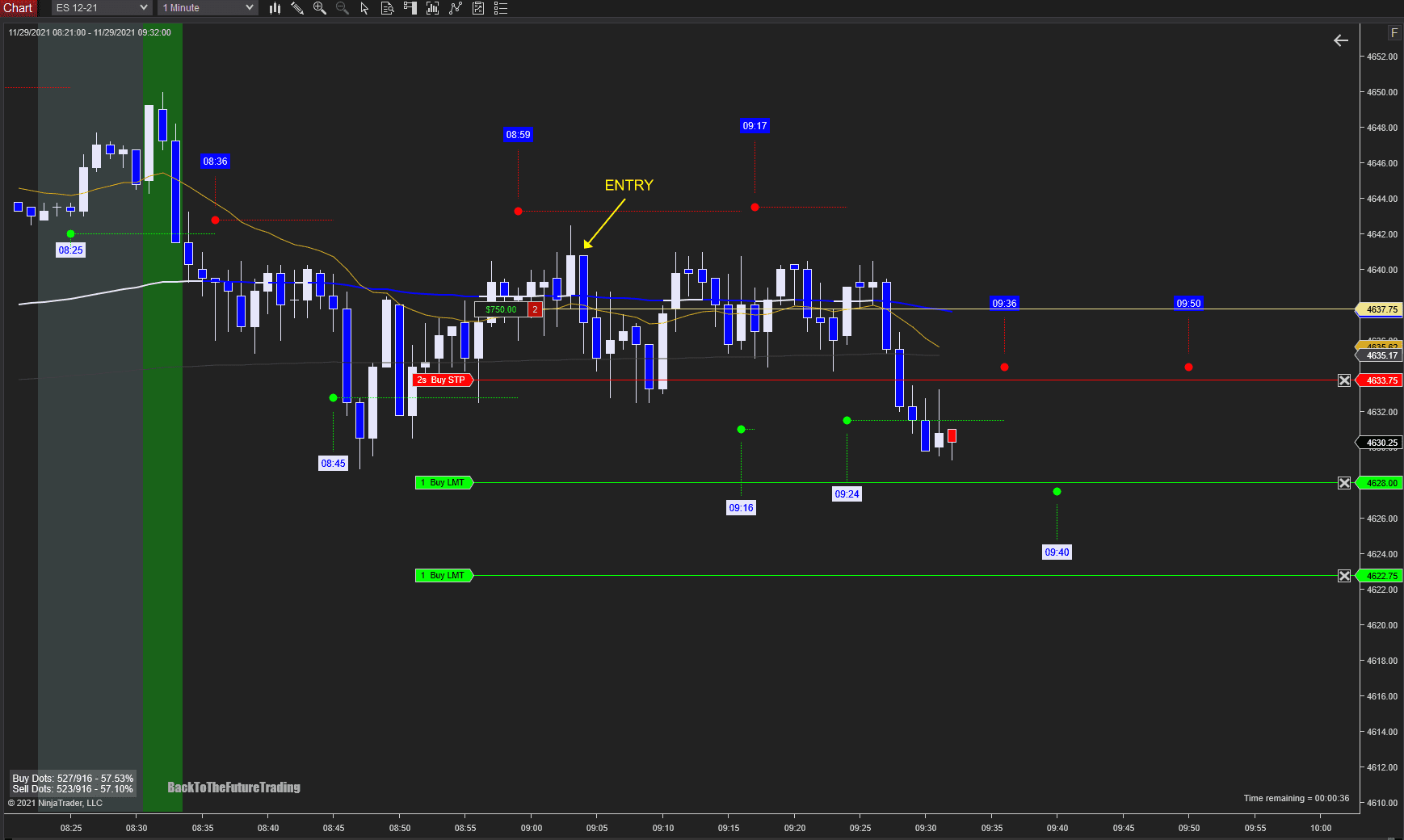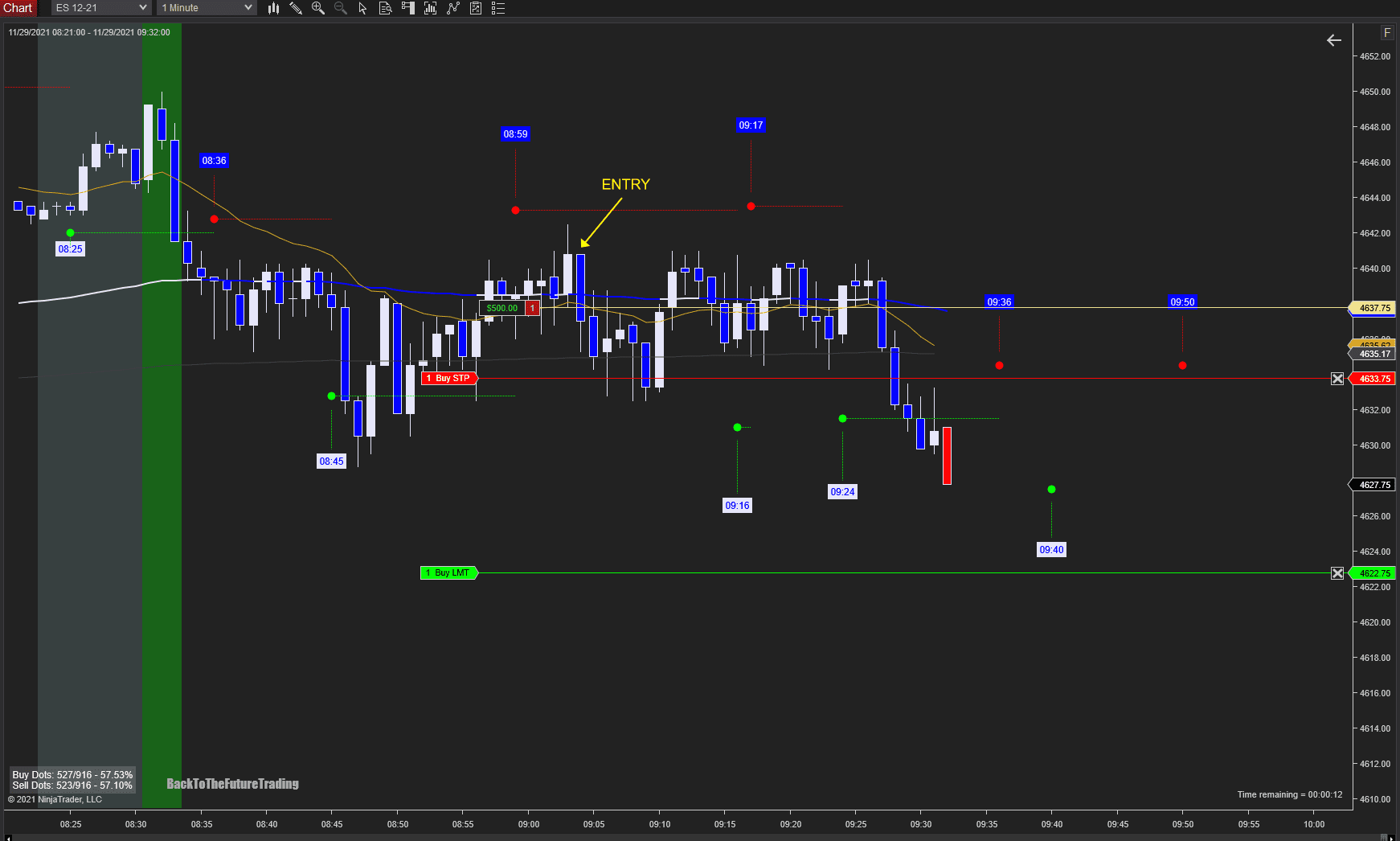 Move my stop loss above the next ATR level until the price stops me out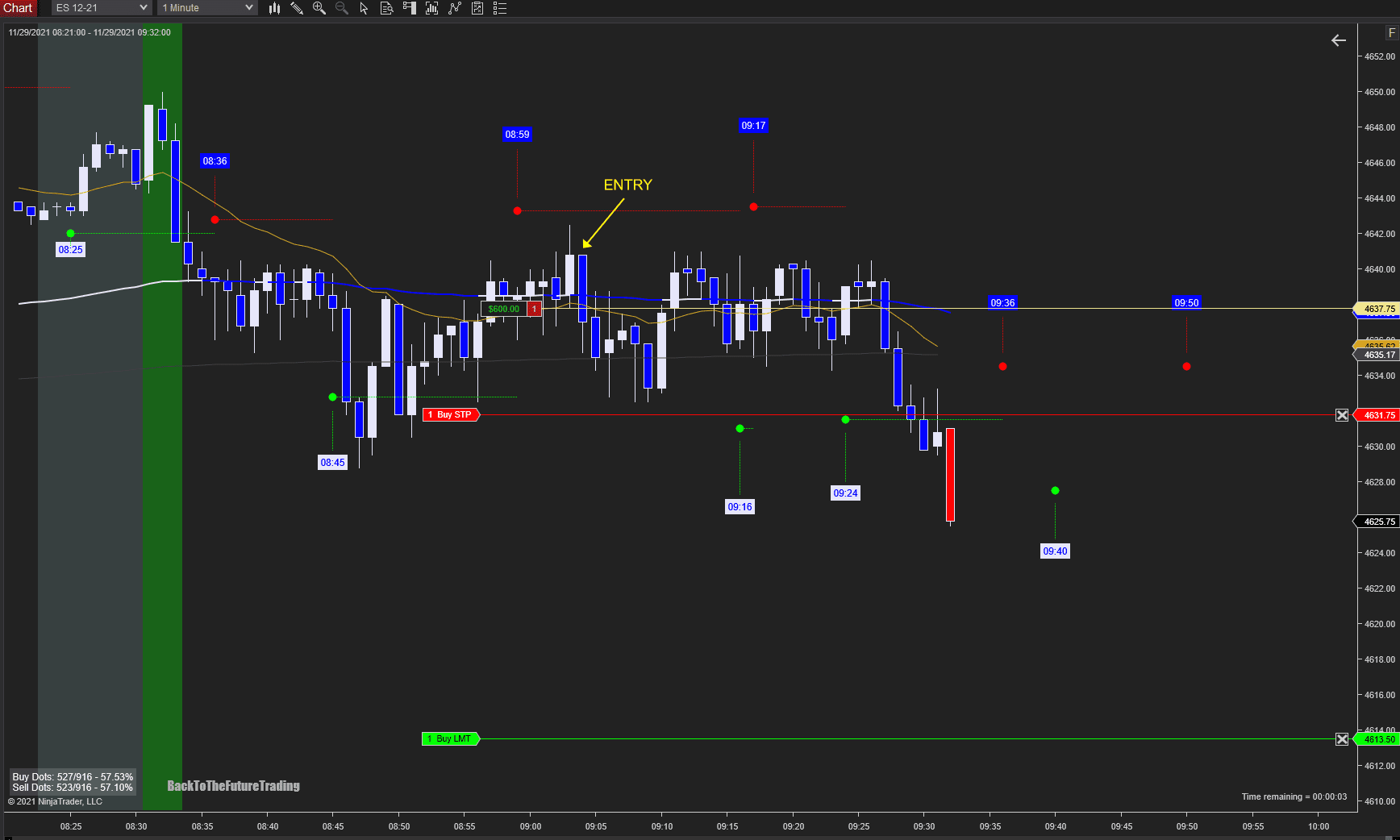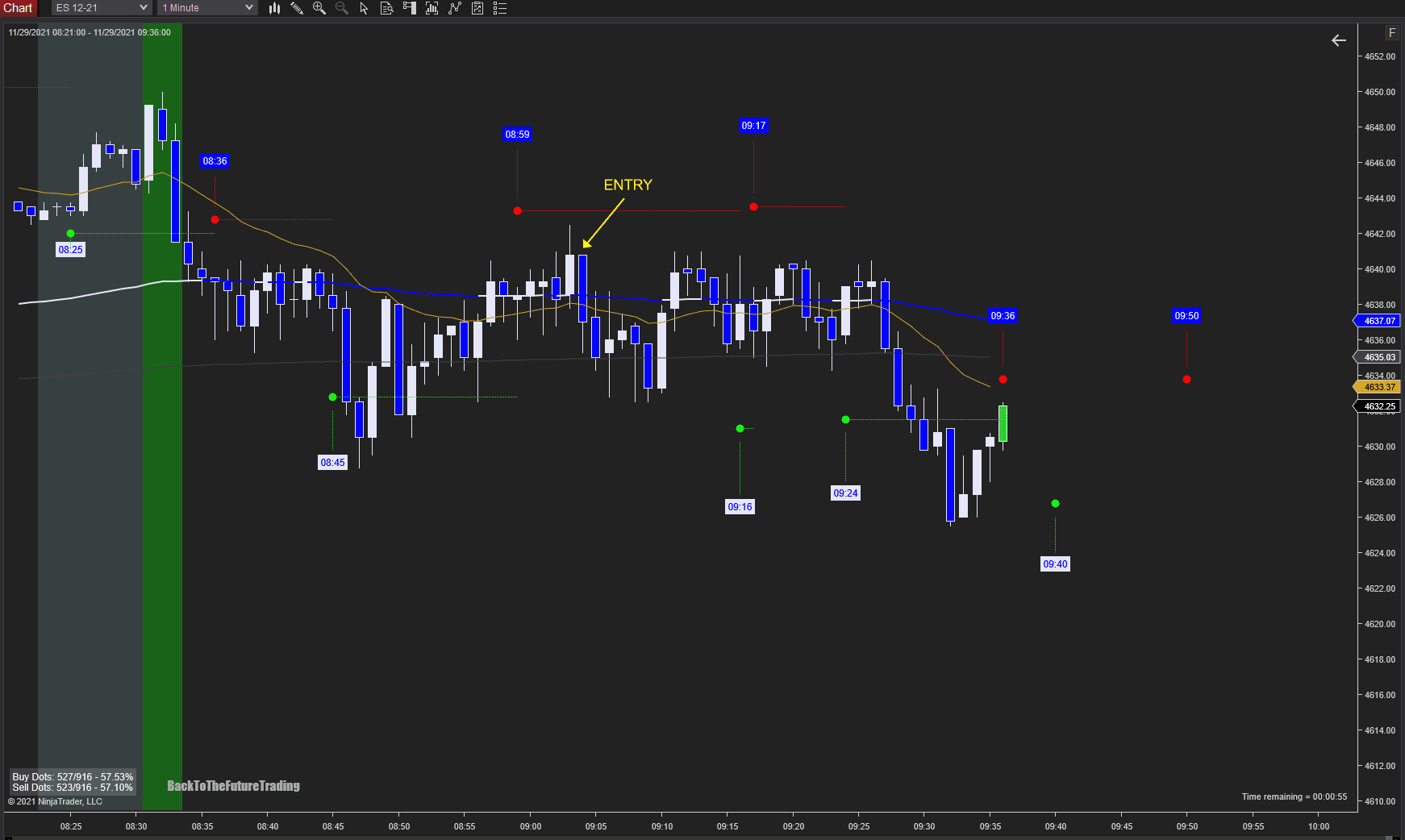 Juan Fernando Vega
Mechanical Engineer
Bogotá-Colombia
Spanish – Support
Skype: juanvegam