Are you ready for fast Movements?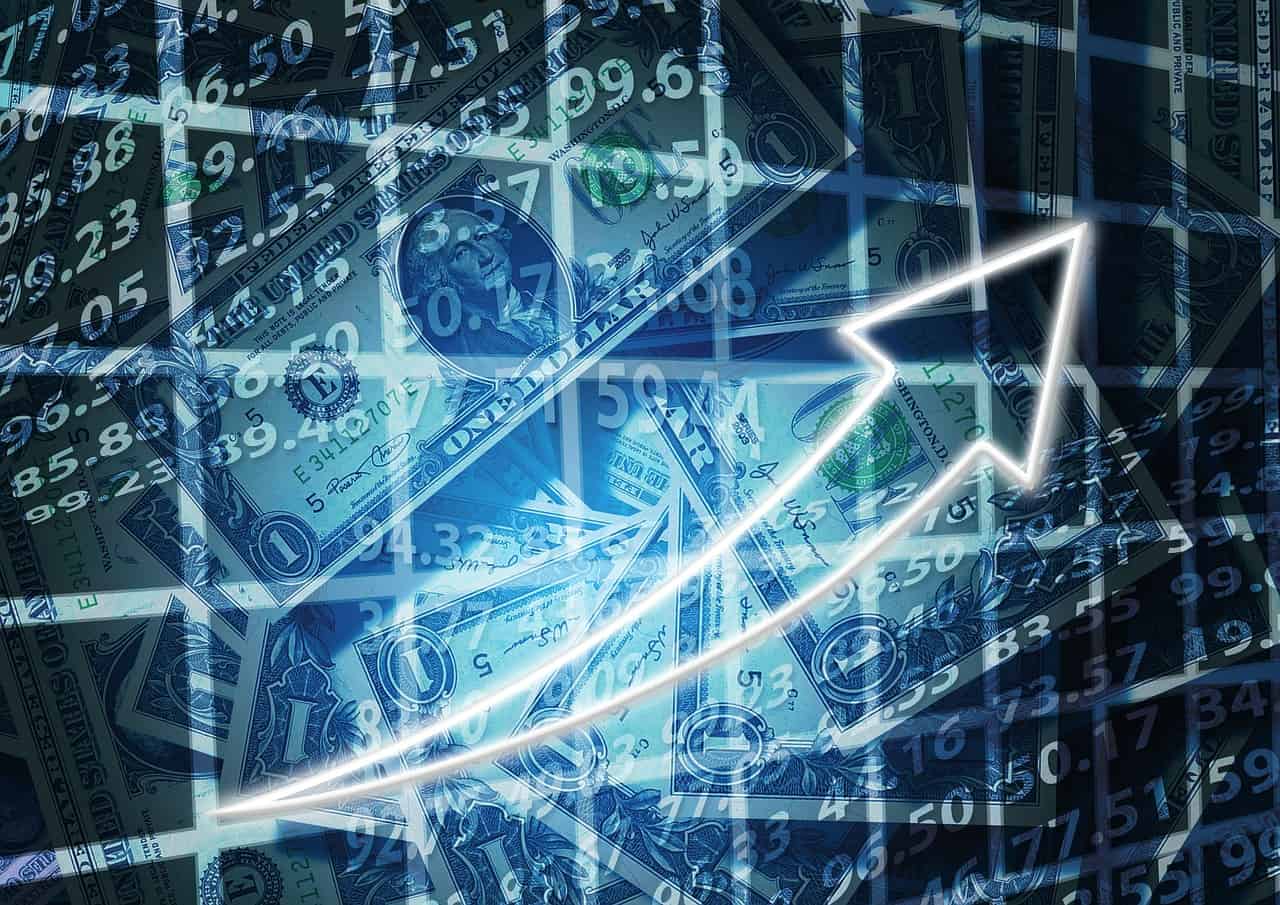 This article combines different techniques for Warp predictive software. These techniques are described in the last articles. You can read them and understand the terminology, and the concepts read here.
The promise of Warp predictive software is, when you see a signal just trade them following few rules. In other articles I explain that personally I don't like to exactly the open I wait after 3 minutes and give it a try.
Today before the open in the Emini Nasdaq, there was a red dot bearish stamp signal at 8:30 , let's say very tempting. I decide to trade it. Nasdaq is fast, and my advice for you is, that if you never have trade Nasdaq at 1 minute chart, do it in mayor timeframes like 3 or 5 minutes.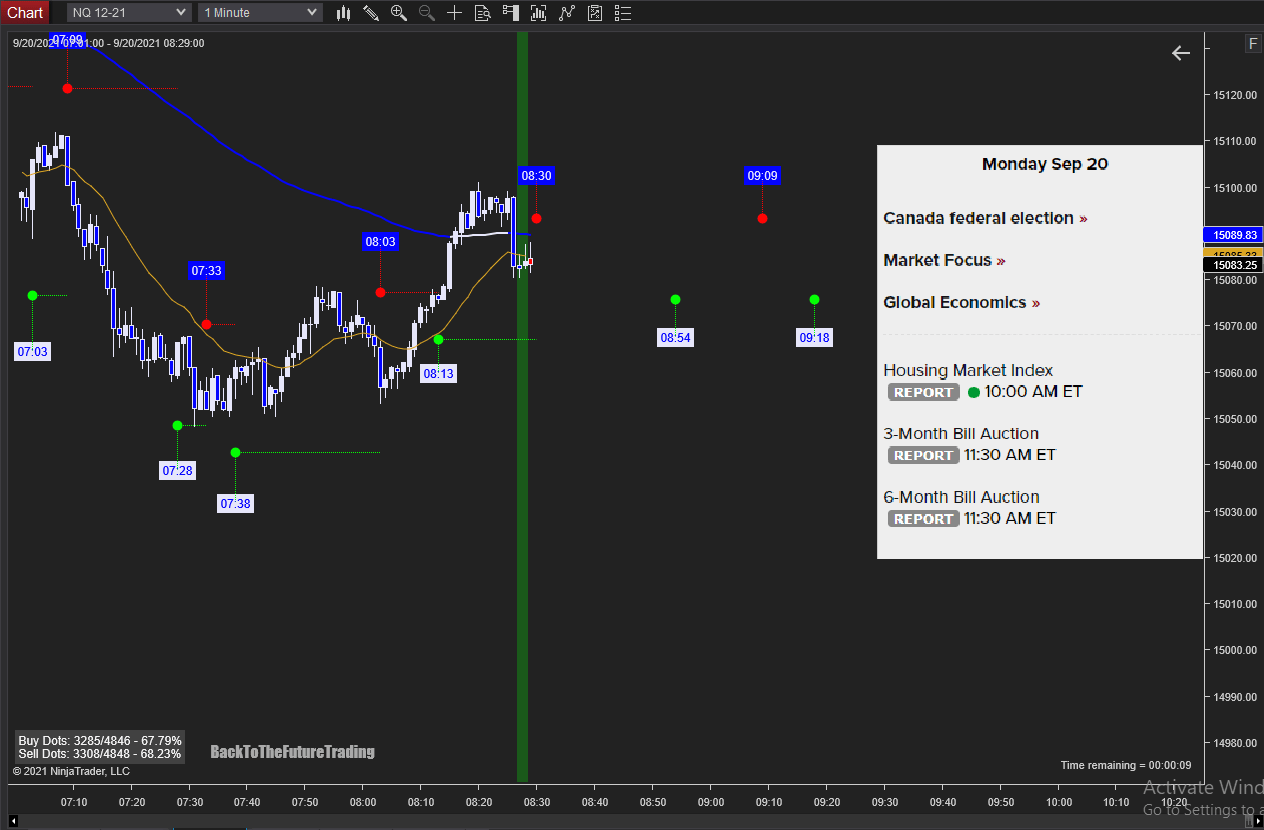 **Always wait until the candle closes**. Five (5) seconds before it closes, I hit the sell button:
Mentally i:
Know that a pattern 4 will be formed (reverses), the price is creating lower lows at the 8:30 stamp.
Check at my left the last Lower low
Draw a line to help me to see it
That low is my first take profit zone (I want to cover my first contract there (some cash in!!). When I cover the contract, I move mi SL at BE point.
Where? I used the green line plotted by the 8:13 am stamp
I ask to myself? where do I cover my second contract?

Option 1: at 8:54
Option 2: Split the distance between 8:30 and 8:54 in three parts and cover the contract in the first third.
Option3: If I cover the first contract and my SL is in place, I leave it: or Stop me out or I reach option1.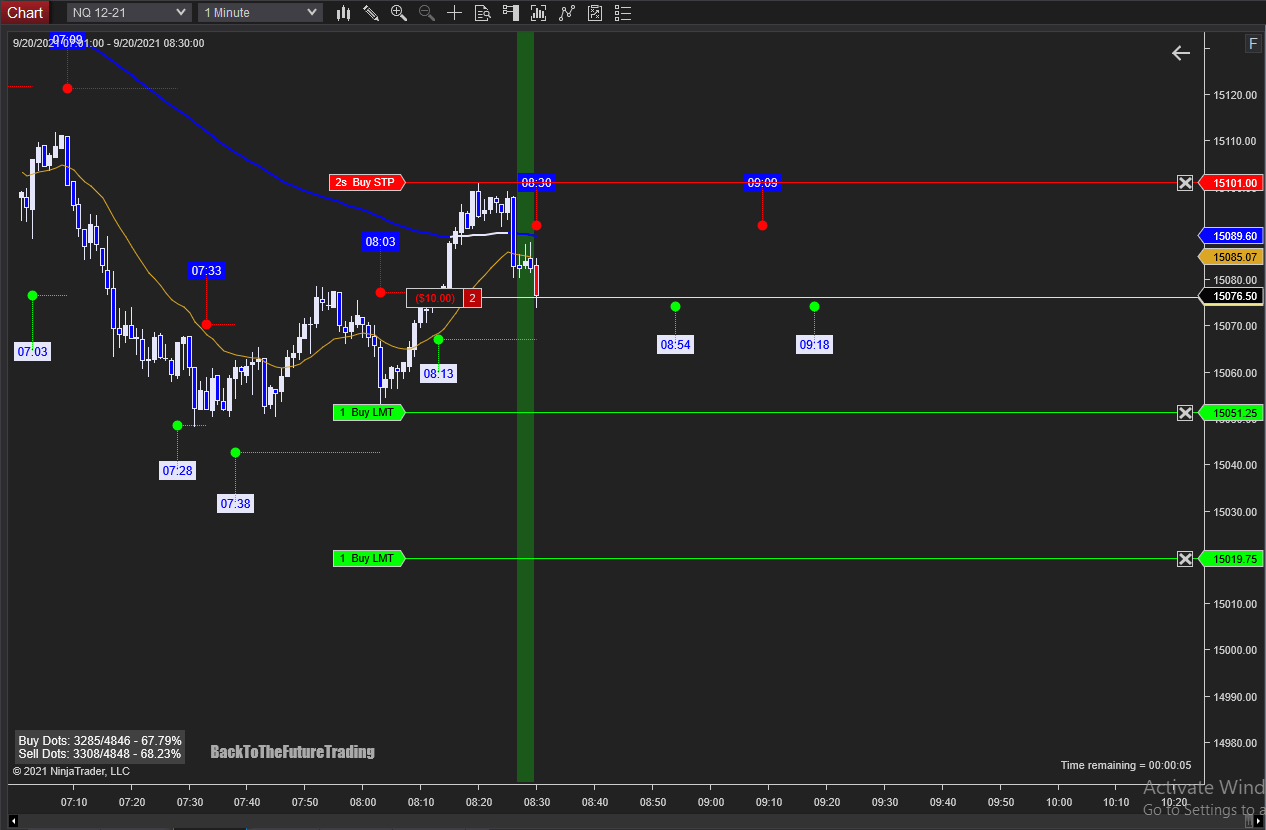 That's my mental process but all this analysis happens in less than 2 minutes after I open the trade.
In this chart, ATM automatically move 1 SL to BE. My hand is in the second contract ready to move it to BE if first contract is covered.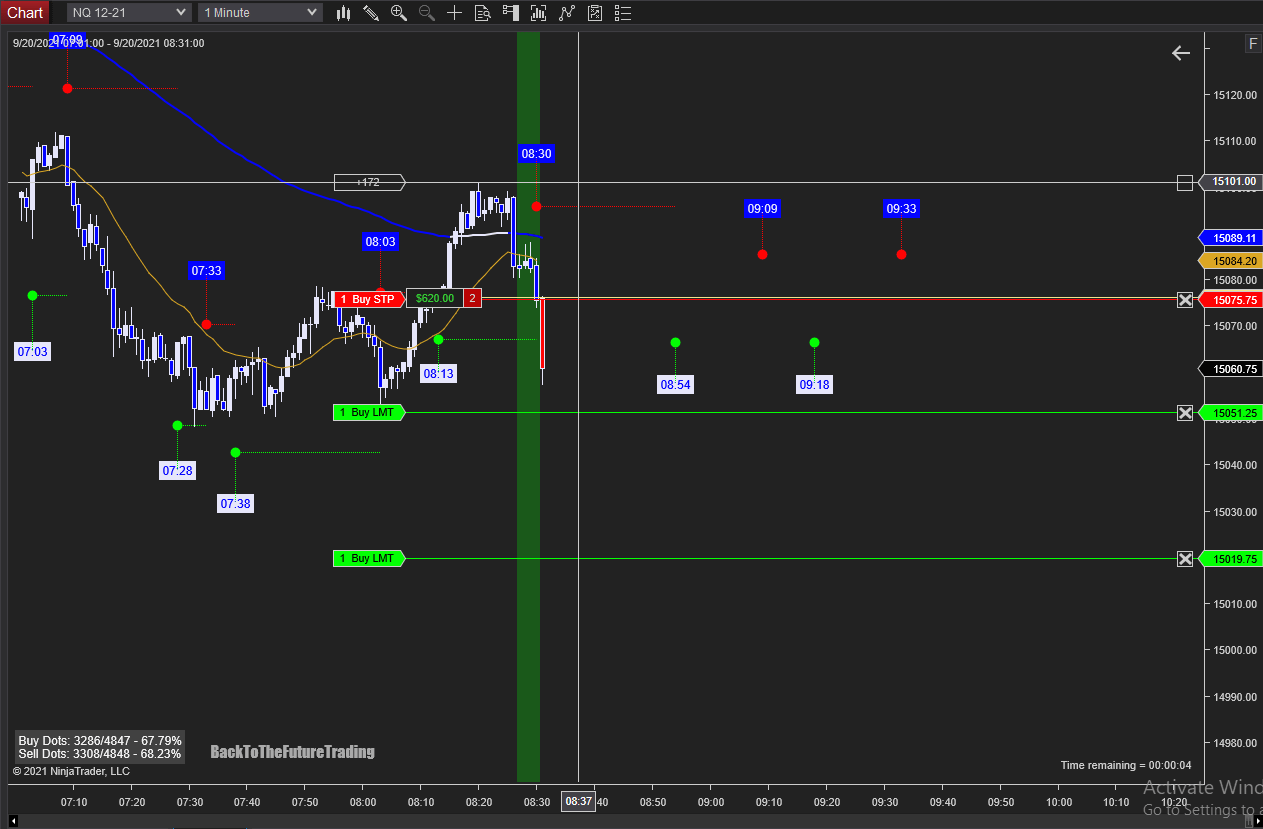 First contract covered in the last low., I'm in the minute 31…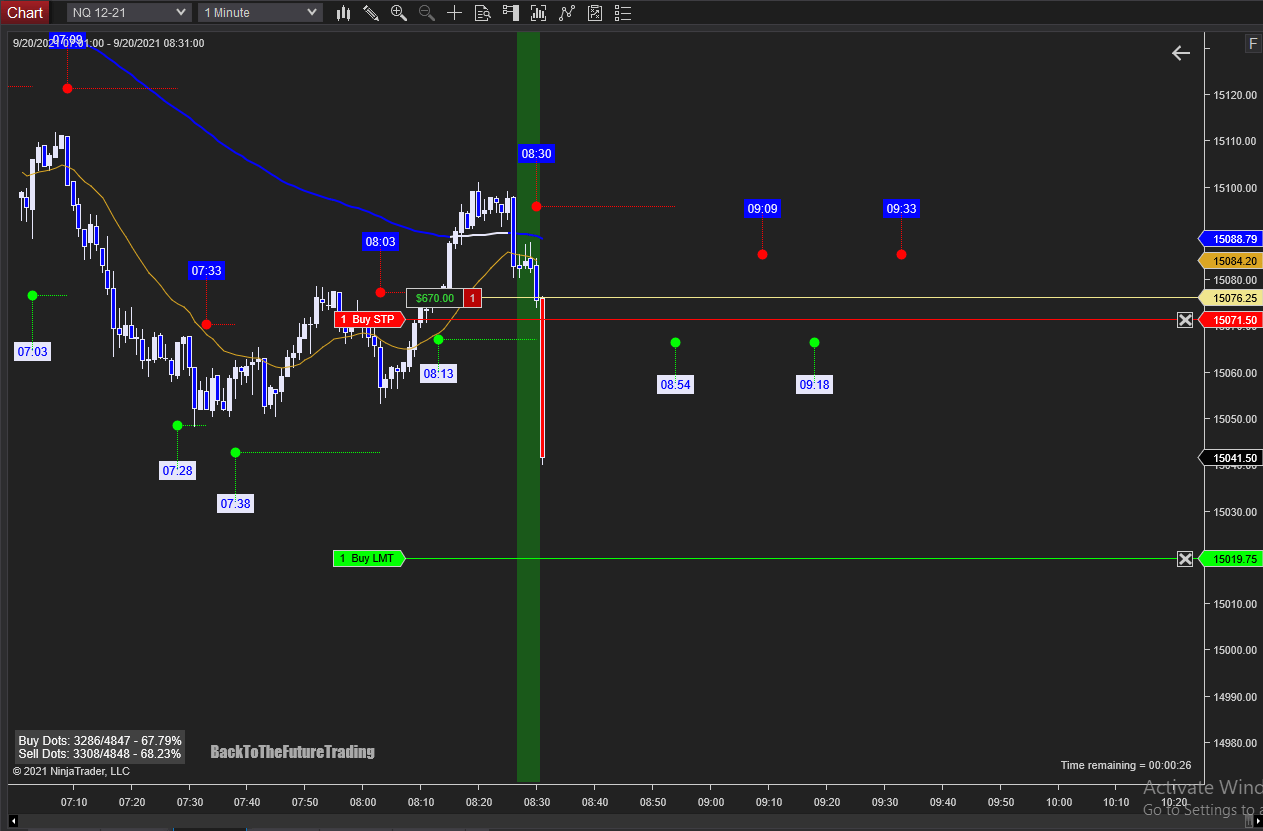 The price reverse so fast and stop me out. The option 3 of my initial analysis was fulfilled.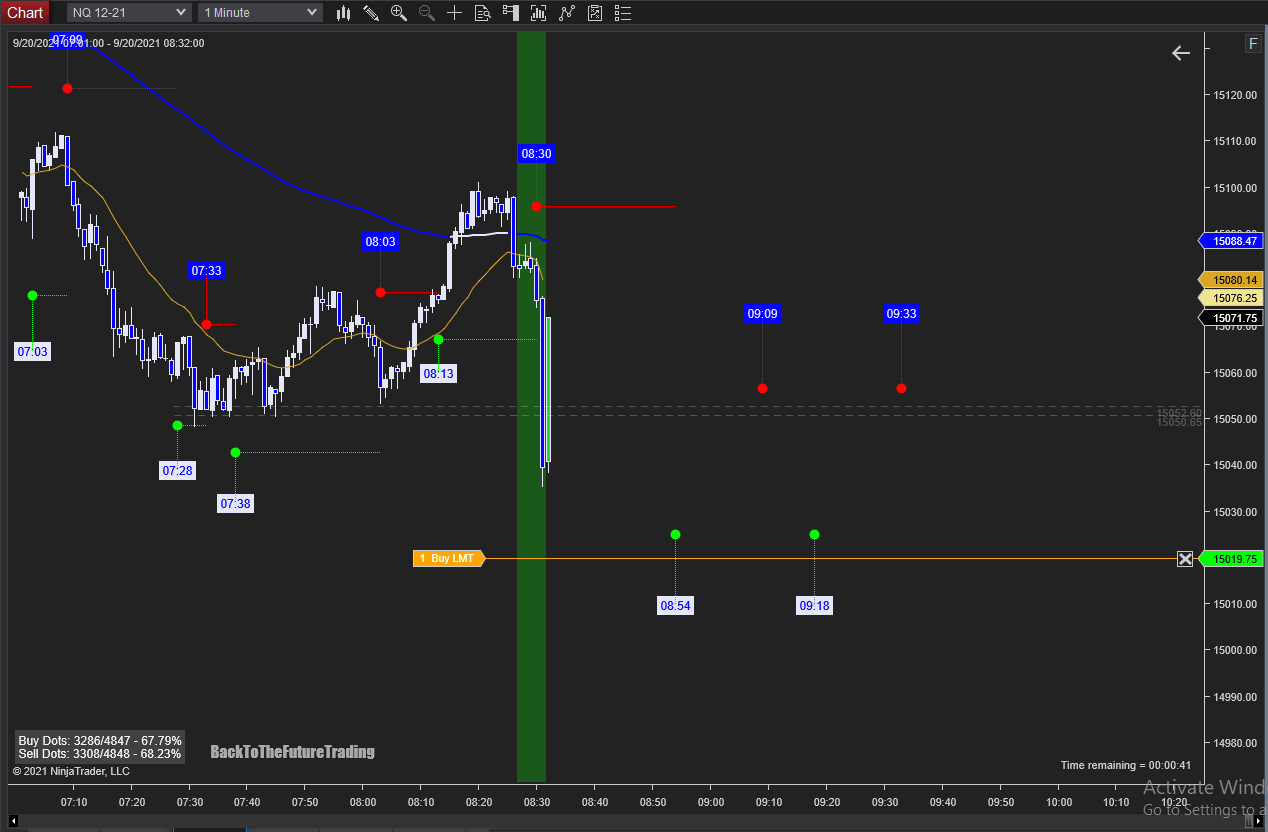 This chart will help you to understand the steps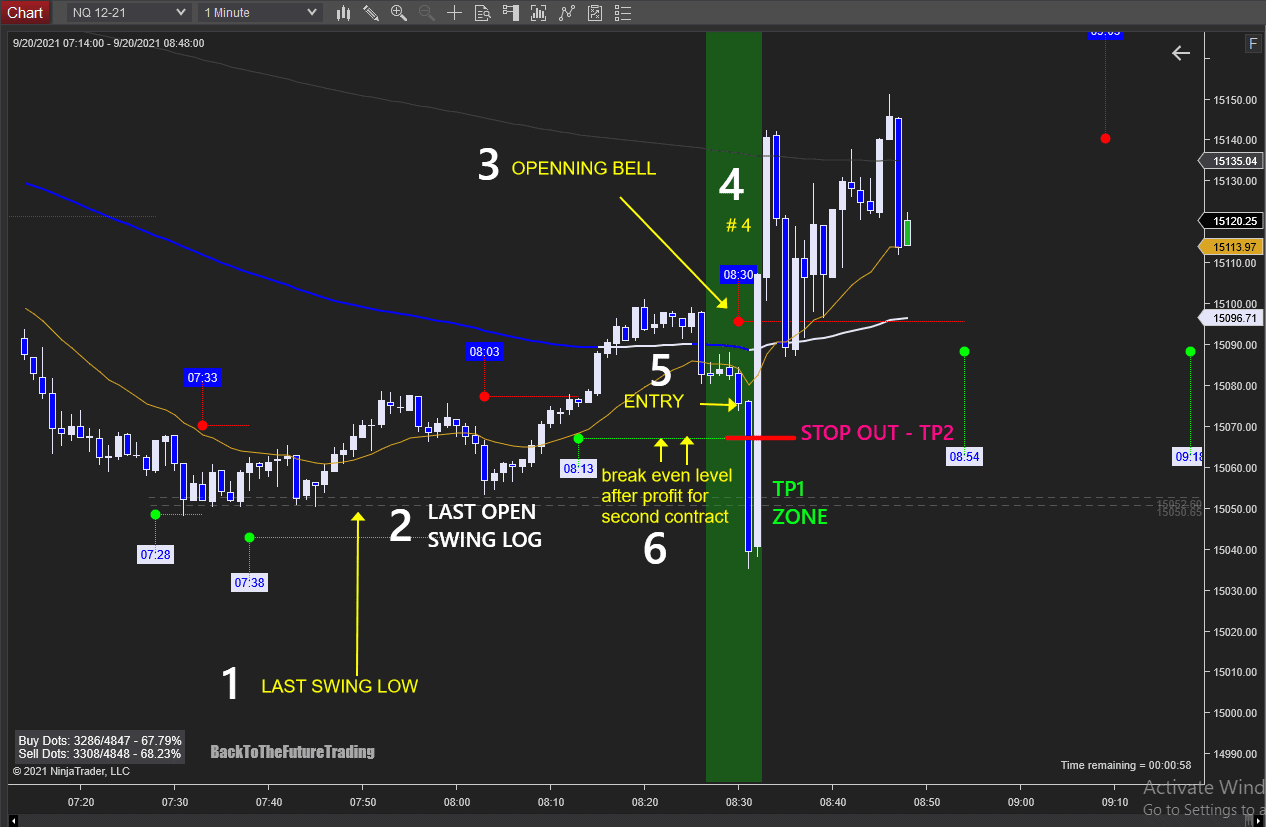 Nearly $600 usd in minute trade, really fasttt!!!!
Juan Fernando Vega
Mechanical Engineer
Bogota-Colombia
Spanish – Support
Skype: juanvegam