ARE YOU AFRAID OF BIG CANDLES?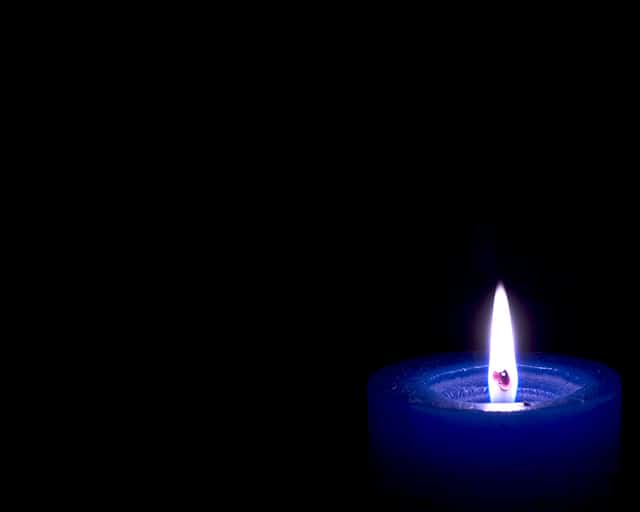 When I'm ready to open a trade using predictive WARP software, I use a predefined simple plan. There are 4 techniques defined to use when you trade with our software.
Buy or Sell above or below the 120 EMA, when you have a white or a blue dot
Buy or Sell when a candle closes over the 120 EMA
Buy or sell on a stablished defined point using the candle closed over the line the dot prints.
I have already explained them few past articles before. But under my armor, I have other advanced tips that I want to share.
Today I trade Nasdaq, and we have DGO (Durable Good Orders) and EIA Petroleum Status Report news for today. At my charts I have a vertical green line, that remembers me, to trade after the opening bell when the minute 33 is ended. With that in mind, the rule of this trading system tells me to open a trade at 8:34. But the candle at the minute 32 is so big that ending that minute, as fast as I can I put a Buy Limit order at 50% of the movement, expecting to enter in a lower price.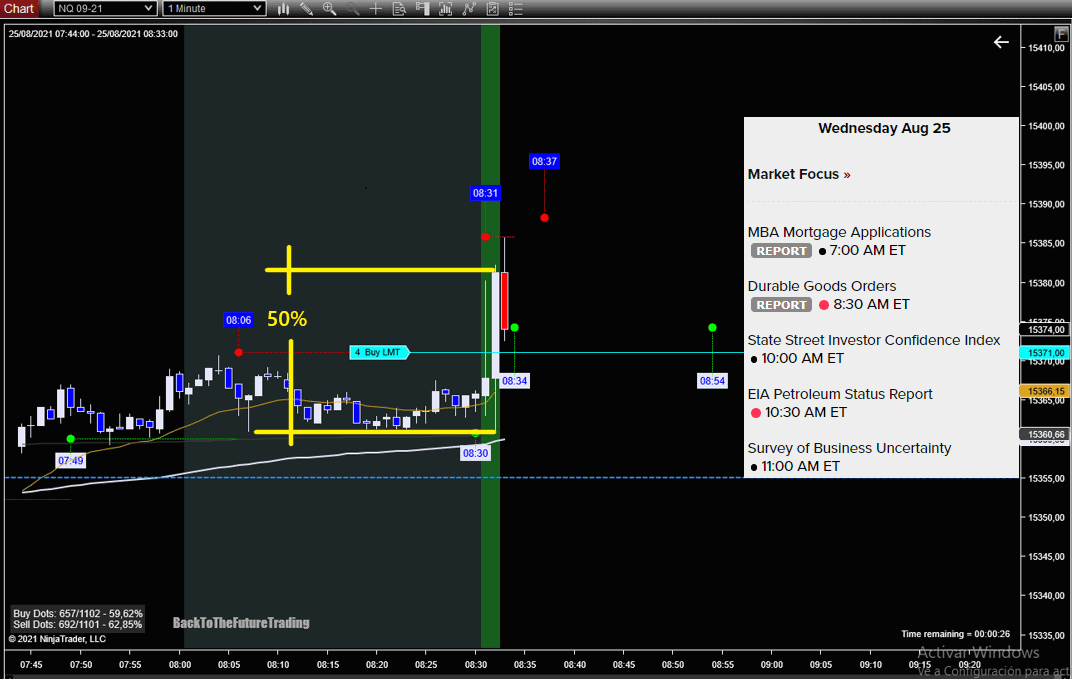 The price makes the pullback and activate my trade. So, for BIG CANDLES use the 50% pullback technique. If you don't want to do that type of moves, you just wait until the 8:34 signal to open the trade, you can choose.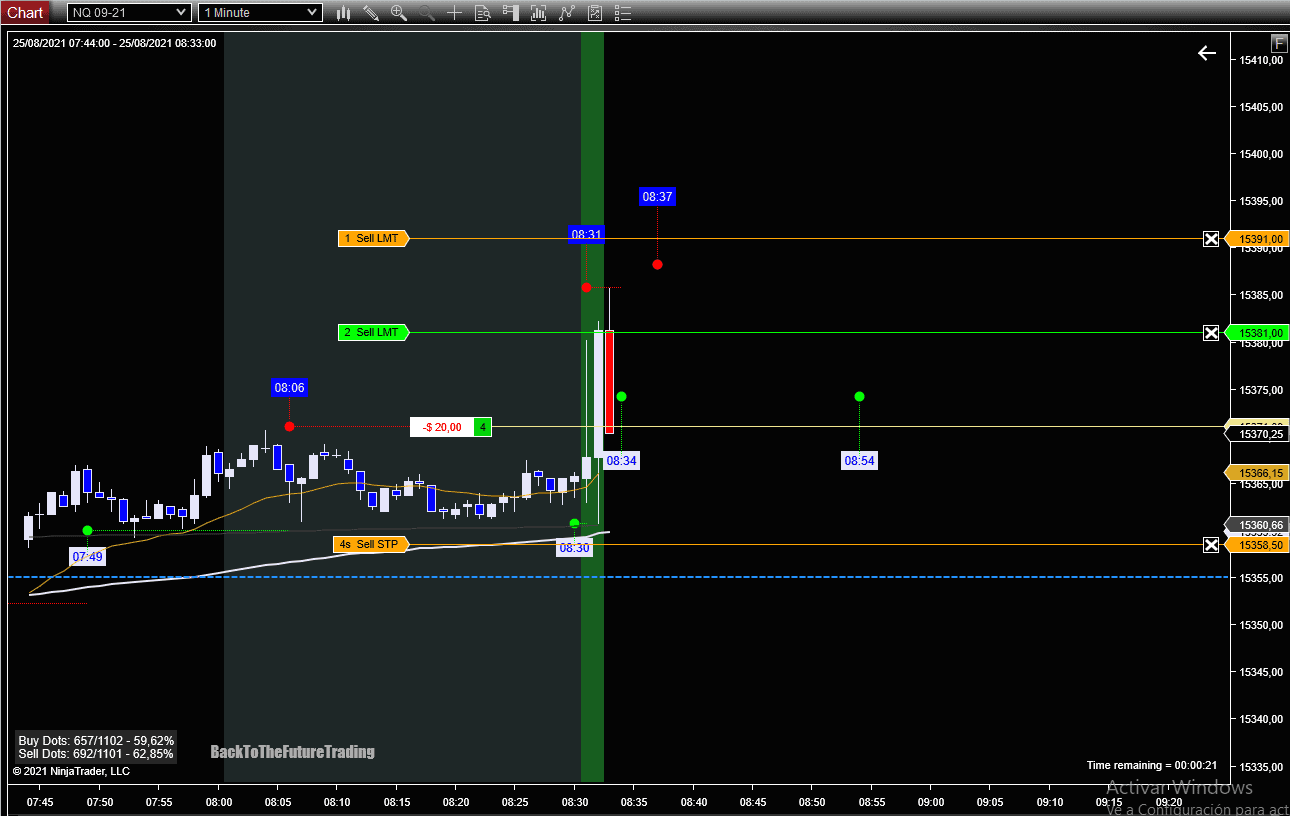 I have an ATM defined for the Nasdaq so my stop loss, and profit targets for 4 contracts are defined. The price continues with previous momentum and closes 2 positions and I move fast my stop loss at break-even point.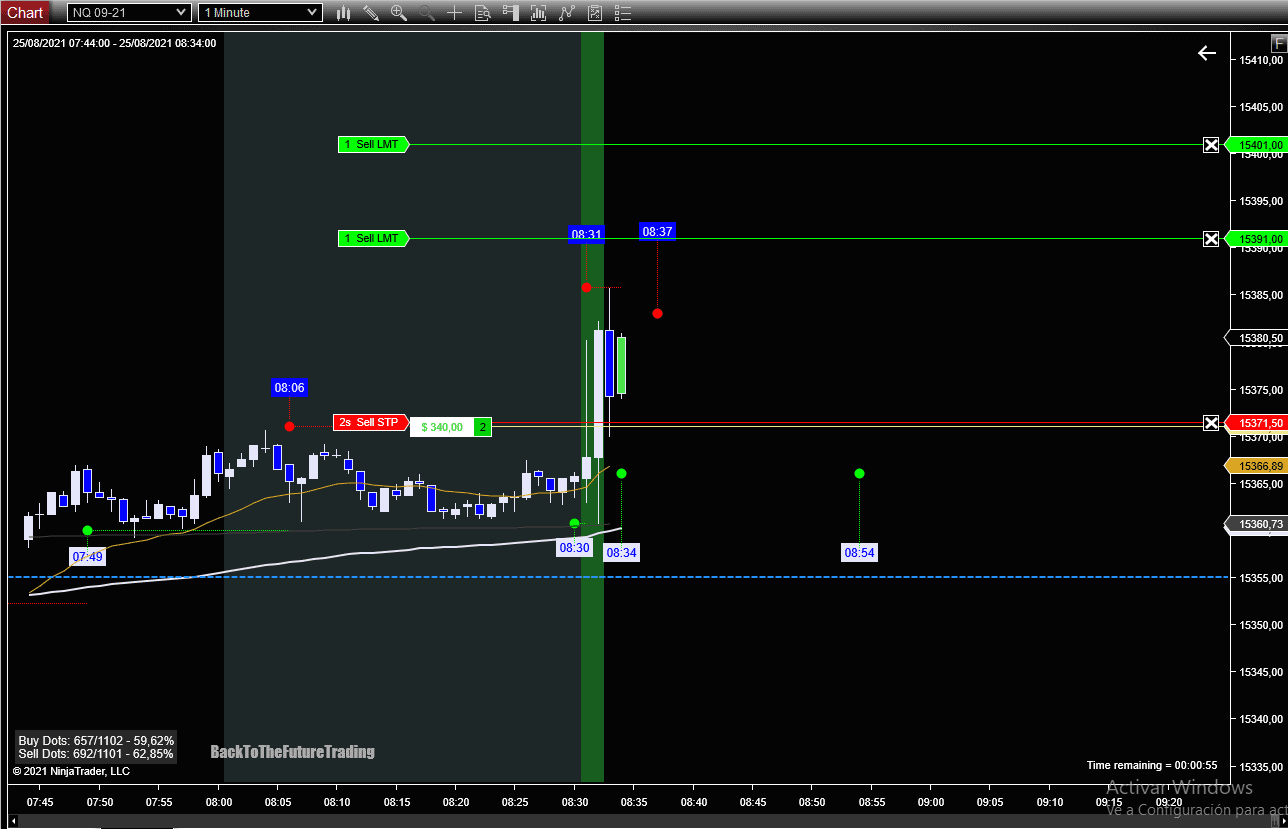 When that happens, I just apply some risk management concepts. From now until 8:37 I am going to trail my stop, candle by candle but, I want to see a second week candle to do that.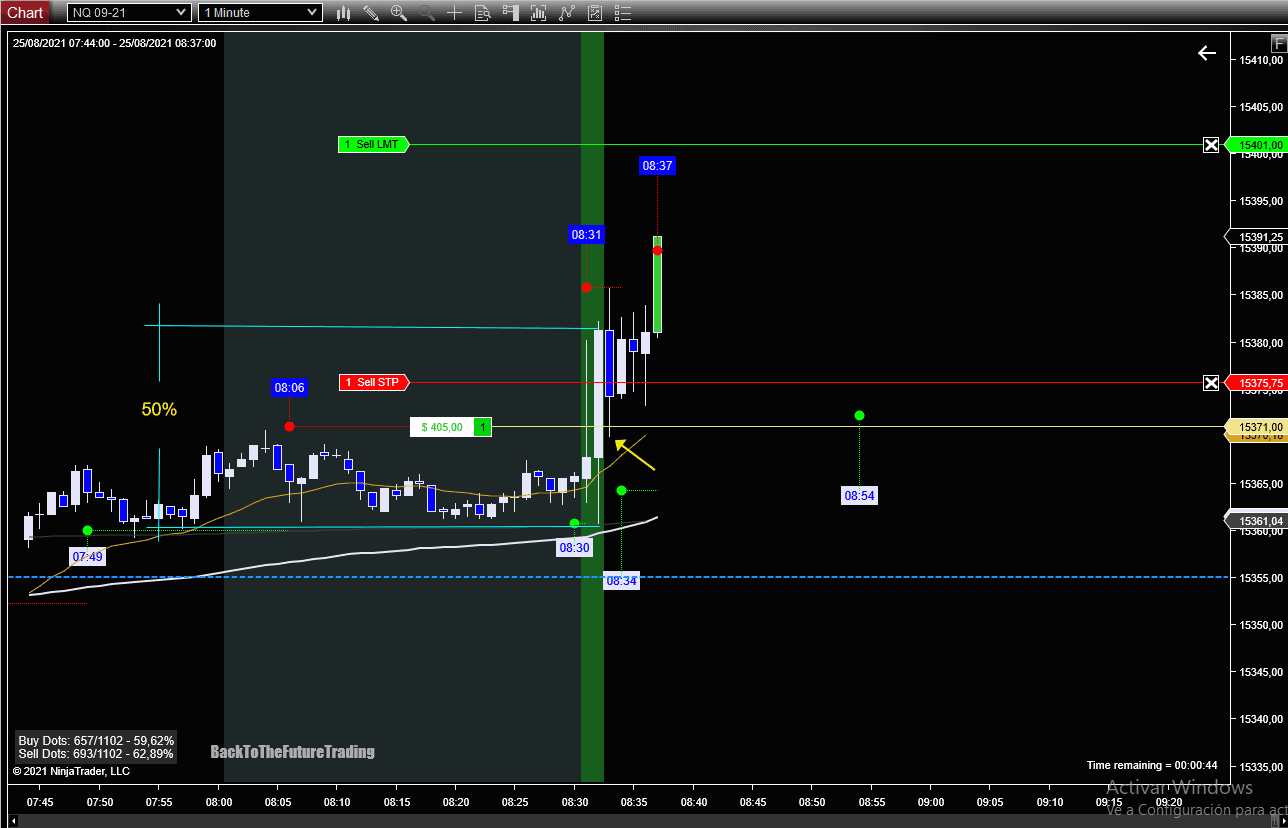 The prices go higher and covers my third contract, and I keep moving my trailing stop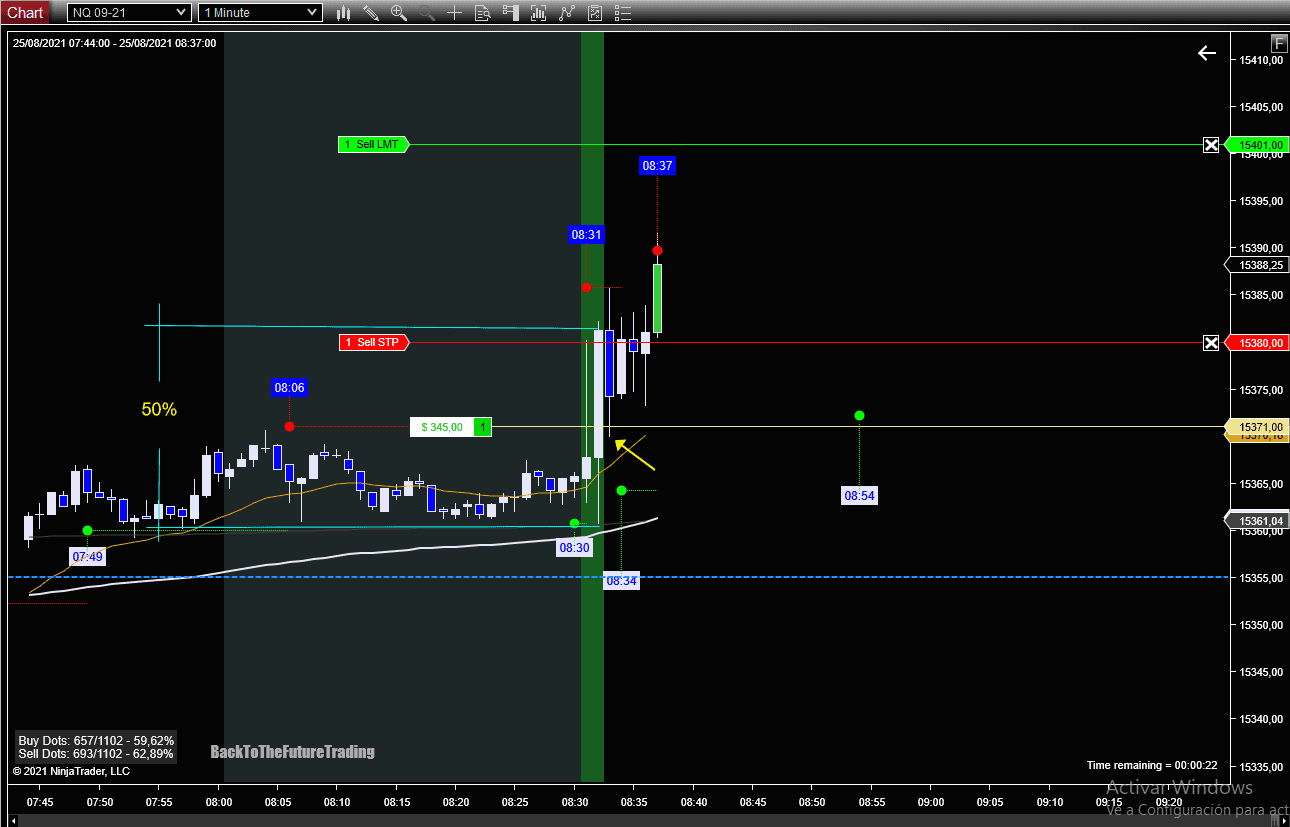 When the 8:37 timestamp signal ends, I can close the trade or wait and see if "they" want to push higher the price until the red line that the timestamp signal drew in the chart. My last contract is the "runner" I'm I profit, so I can explore that option.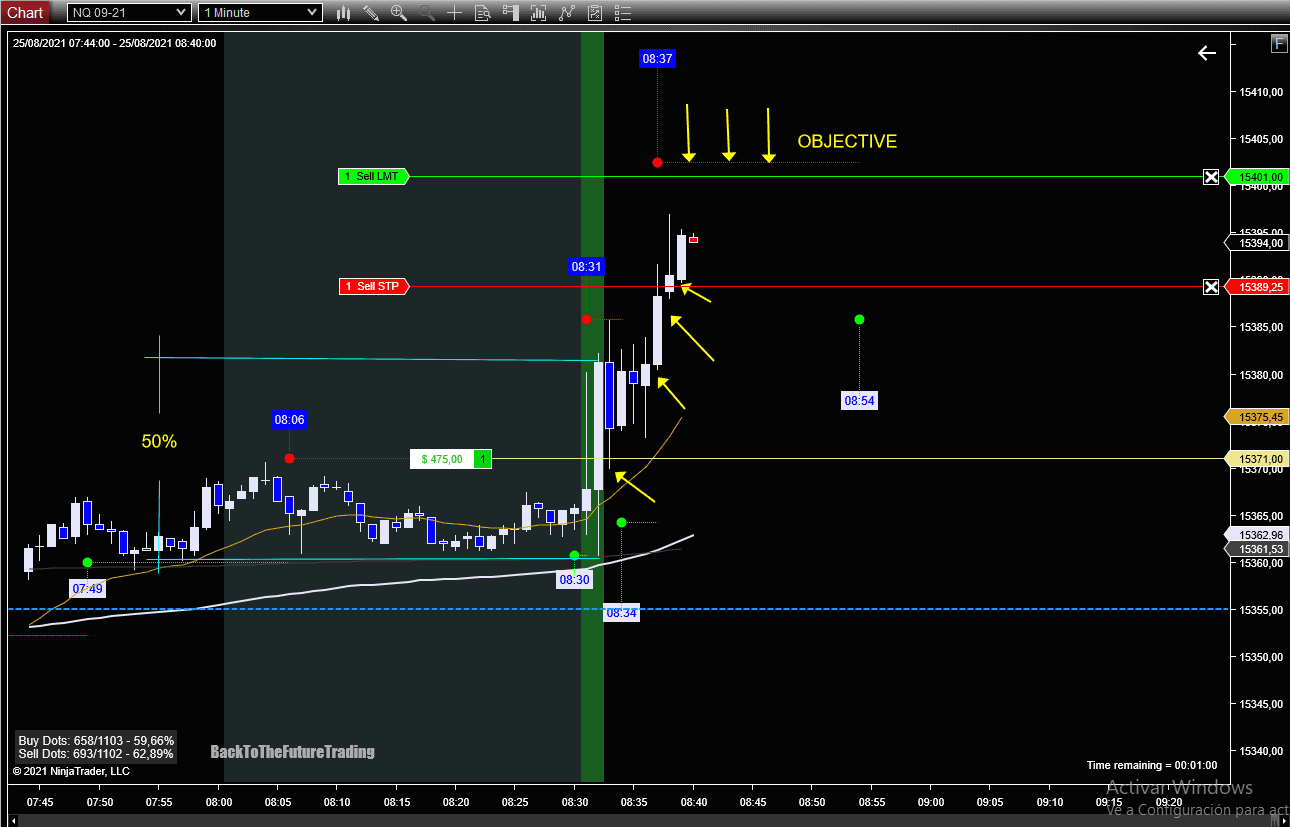 The price stops me out and I ended my day in 9 minutes of trading. Now you have another technique under your personal trading armor.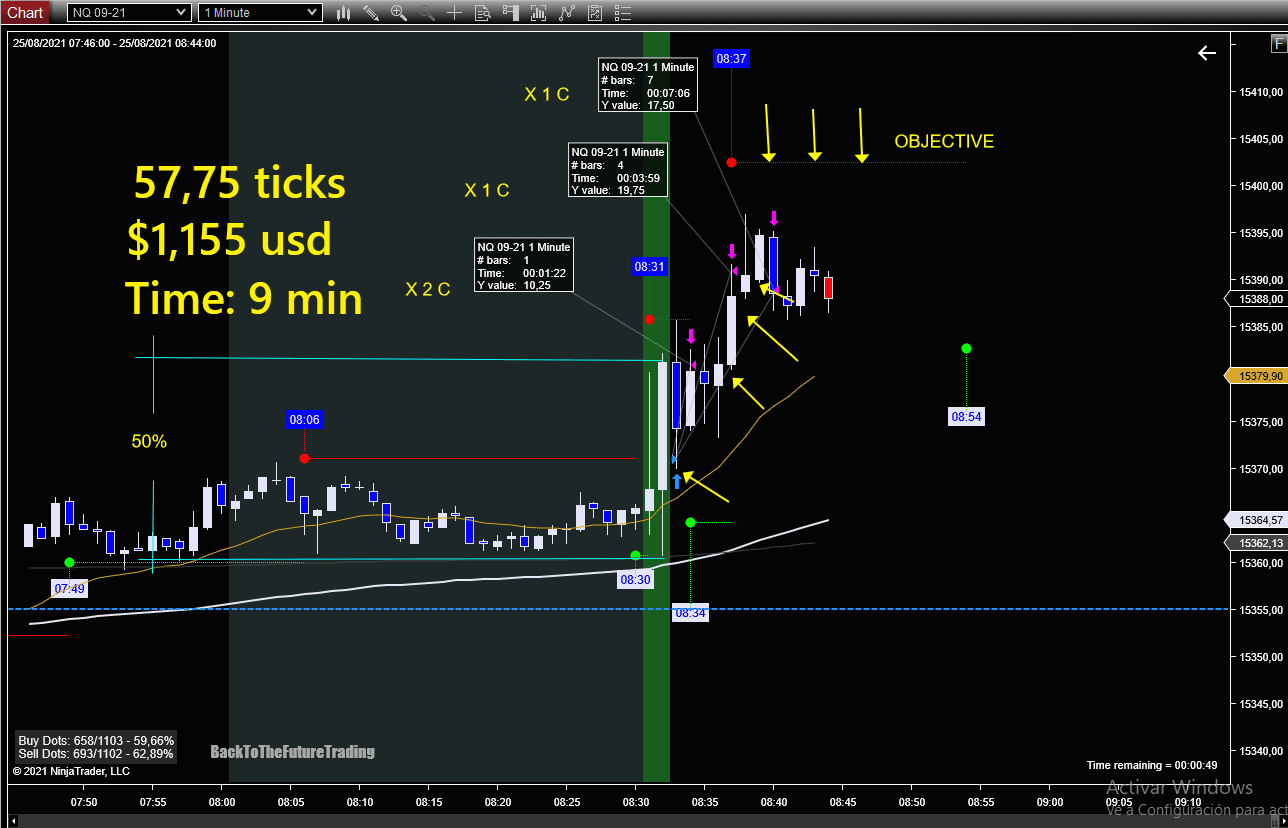 Juan Fernando Vega
Mechanical Engineer
Bogota-Colombia
Spanish – Support
Skype: juanvegam