Ninjatrader Indicators - using the Parabolic S.A.R. tool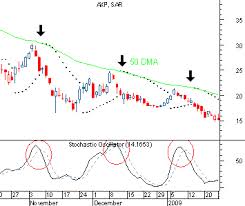 I've been using
NinjaTrader
for close to 7 years now, and have been with them through all the ups and downs of 6, 6.5, and the many multiple versions of 7 that we've been given across the last few years. Each time we have a revision, there are more
NinjaTrader indicators
that come out or appear on the forums as people became more comfortable with the platform. I'm a big fan of some of the tools that come out of the box from NinjaTrader...without ever having to purchase another tool from a 3rd party vendor. There are lots of great NinjaTrader indicator vendors, but some of the fundamentally most powerful tools come with the free tools in the standard default indicator list. One of the tools we love most, is the Parabolic S.A.R. (stop and reverse) indicator. Mostly because Welles Wilder made it - and so far as we're concerned he's one of if not THE father of modern technical indicator analysis of the markets. According to
StockCharts.com, the Parabolic S.A.R Indicator
has the following working definition: "Developed by Welles Wilder, the Parabolic SAR refers to a price-and-time-based trading system. Wilder called this the "Parabolic Time/Price System." SAR stands for "stop and reverse," which is the actual indicator used in the system.
SAR trails price as the trend extends over time.
The indicator is below prices when prices are rising and above prices when prices are falling. In this regard, the indicator stops and reverses when the price trend reverses and breaks above or below the indicator." I did a video for NinjaTrader's "Unplugged" video series that shows a really novel way of using this Ninjatrader indicator to identify trend entries. Traditionally, you might pair the SAR with an indicator called the A.D.X. and watch for strong enough trends to trade. I find using an Exponential Moving Average that changes color as the slope changes direction is almost as good, and easier to follow. See if this makes sense as the start of a rules based trading plan:
If you'd like the template I created for this chart, and want to download the EMA Slope Color indicator for free, just go to our NinjaTrader Indicators "unplugged" page and let me know you want them. I'll send you a link to our DropBox and you can download it right to your Desktop. It takes about 5 minutes, and works really well if you apply the Parabolic SAR to a range, or a tick bar in the market you're trading....remember, minute based bars can be whippy, and we lose the "structure" of the market that is much easier to see when using range, tick, or renko bars. Identifying trend entries - entries with a determined stop loss pain threshold can be really easy when you pair these two NinjaTrader indicators together like in the above example. Click here
to get the NinjaTrader Unplugged templates and indicators
.